Windows 10 comes with a hidden Console Mode that can readily replace the Lockscreen and graphical login screen with a text console UI. This UI will resemble the command prompt UI and you can set a login credential for this. Now the question is why will someone need a Console Mode instead of Login screen. Even though the Windows 10 lockscreen and login screen are vibrant with amazing pictures that get updated daily, many users find them annoying. Because of the high quality pictures, the lockscreen takes some time to load and then some more time to bring the login screen. In a nutshell, you have to spare few more seconds of your valuable time. if you are not willing to compromise, then you can simple remove the login screen and lock screen forever and save your time. The black and white screen will save your time as well as battery. Check out this amazing trick!
Steps to disable Login Screen, Lock Screen and enable Console Mode
1. Press Win+R to open Run Window. Type regedit and hit Enter to open Registry Editor.
2. Now navigate to the following location
HKEY_LOCAL_MACHINE\SOFTWARE\Microsoft\Windows\CurrentVersion\Authentication\LogonUI\TestHooks. If the testhooks key doesn't exist, you can simply create a new key under LogonUI.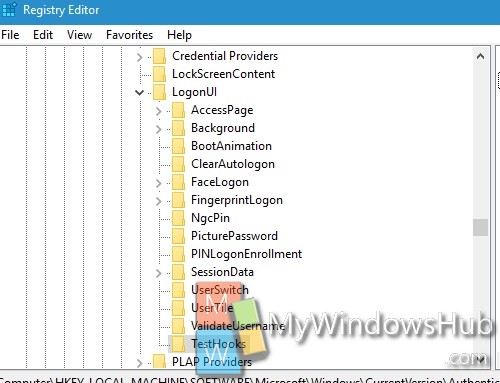 3. In the right panel, right click in an empty space, go to New, select DWORD (32-bit) and name it ConsoleMode.
4. Set its value to 1.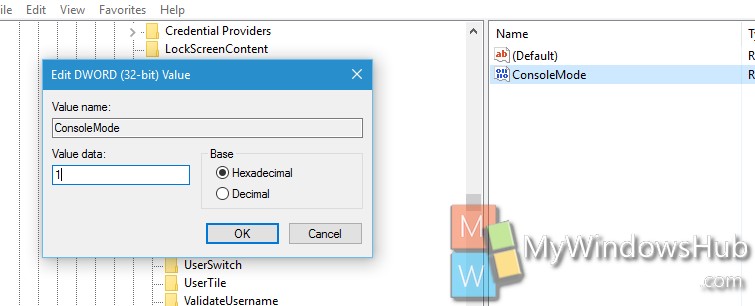 5. Now logout of your computer and login back. You will get rid of login screen and lock screen.