This article will help you to enable or disable charms bar in Windows 8.1. Microsoft introduced Charms bar in Windows 8. You can open Charms bar using a mouse, keyboard, or touchscreen. To open charms bar just point at the top-right or bottom-right corners of your screen. You can also press Windows key + C to summon the Charms bar. In Windows 8 touch devices to open charms bar, you need to slide your finger inward from the right edge of the screen.Though it's a great feature, but if you have your reasons to hate it, you may disable this Charms bar in Windows 8.1. Just follow the steps below to disable or re-enable Charms bar in Windows 8.1.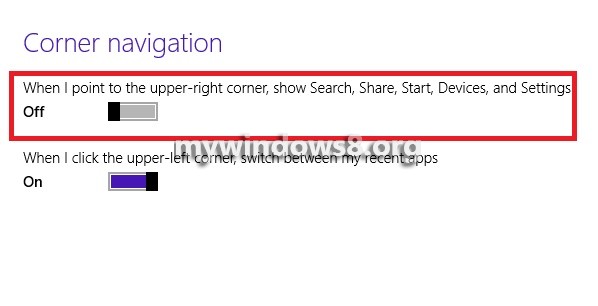 Steps to Enable or Disable Charms bar in Windows 8.1
1. Open the charms bar by pressing Windows + C keys, select Settings and then tap on Change PC Settings.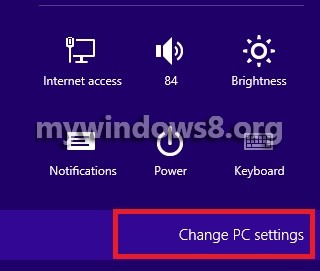 2. Tap on PC & devices.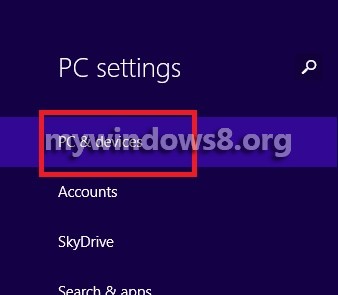 3. Select Corners & Edges.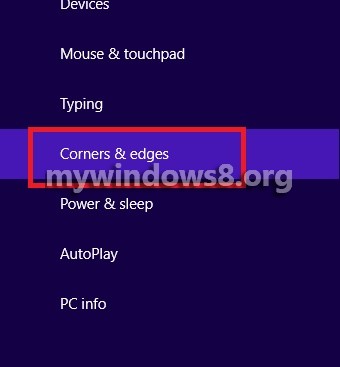 4. Under Corner Navigation, the options for Charms Bar (the first option which enables the Charms Bar at the top-right corners) and Recent Apps (Top left corner) Bar are turned ON.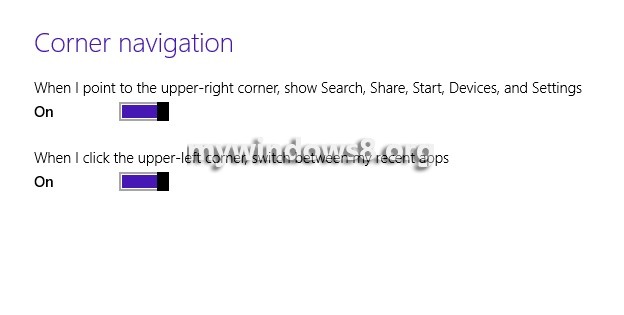 5. To turn any of them off, toggle the slider to the left to turn it OFF.