Windows allows several button settings for power management of Mobile PC. One of the settings is the operation performed by the computer while closing the lid. Mobile computers like laptops have lids and closing the lead can make your computer sleep, hibernate or simply do nothing. The settings are different when it's running on battery from that when its' plugged in to power source. This tutorial will show you to customize the button setting when the computer is on battery but you can follow the same steps for plugged in option. The steps are accomplished by tweaking the local Group policy Editor. The policy setting specifies the action that Windows takes when a user closes the lid on a mobile PC.
Possible actions include:
-Take no action
-Sleep
-Hibernate
-Shut down

So if you want to shut down the computer by closing the lid, then you can enable the setting and then select Shut Down menu.
If you enable this policy setting, you must select the desired action. If you disable this policy setting or do not configure it, users can see and change this setting.
Steps to Customize the action that Windows takes when a user closes the lid on a mobile PC
1. Press Win+R to open Run window.
2. Type gpedit.msc and hit Enter to open the Local Group policy Editor.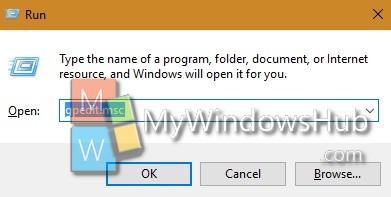 3. Now go to the following location Computer Configuration > Administrative Templates > Windows Components> System > Power management > Button Settings.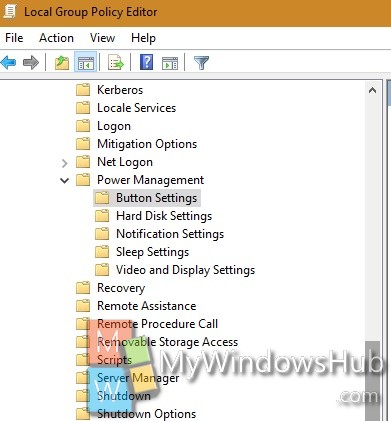 4. In the right panel, you will find the policy setting Select the lid switch action (on battery). Double tap on it to edit the policy.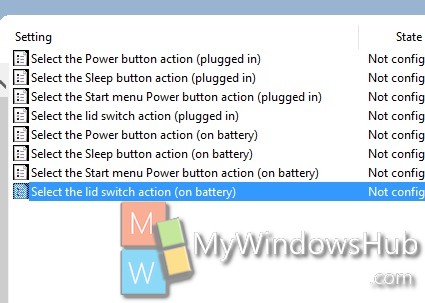 5. If you want to enable the feature, then check Enable. Select the option of your choice. For example, if you want your computer to sleep when the lid is closed, then select sleep. In this way choose your desired requirement. Go to Step 7.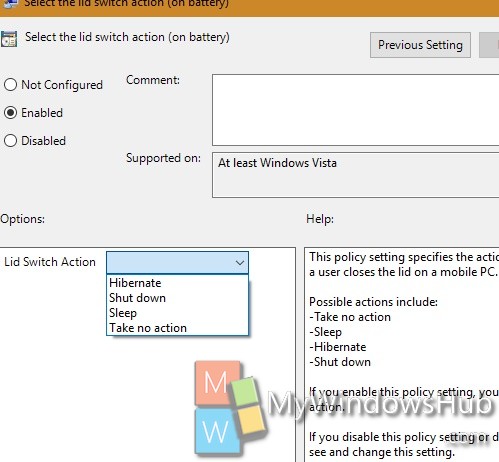 6. If you want to disable the option, click on Disable.
7. Click OK and then Apply.
8. Close Local Group Policy Editor.