Creating new partition in hard disk is a basic thing that every user generally does after purchasing new PC. If you want to create partition in your brand new Windows 8 PC, then follow this article.
To create a new partition, you must need to have some unallocated space or free space. You can shrink an existing partition to free some unallocated space. Before creating any new partition you must need to know some basic things. You can create maximum of 4 primary partitions, or 3 primary partitions and one extended partition having any number of logical partitions in each hard disks. Generally all computers reserve a small Primary partition (100 – 200 MB) to store Reserved System Data, it is called System partition. So, you can create 3 more Primary partitions in each hard disk. Your computer may have more than one hard disk. Follow the steps below to create new partition in Windows 8 or Windows 8.1.
Steps to create new partition in Windows 8 or Windows 8.1
1. Right-click on Computer icon and select Manage option.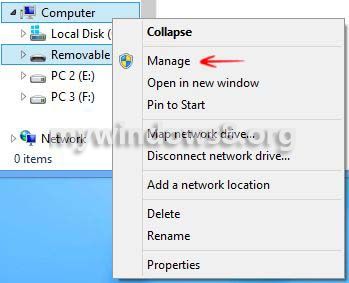 2. Click on the Disk Management option.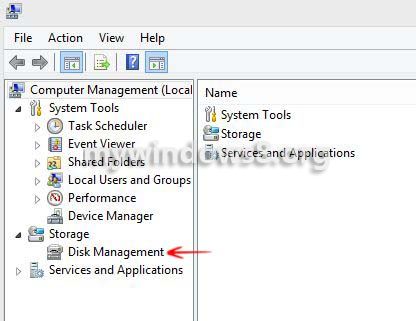 3. Shrink any partition to create some Unallocated space.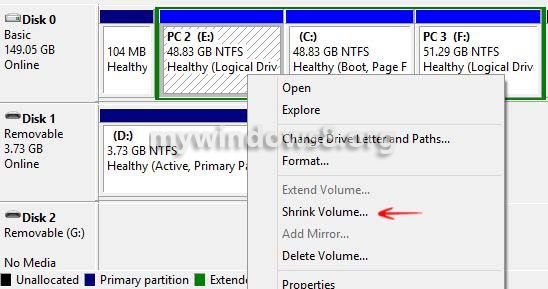 4. After you get your desired amount of Unallocated space or Free Space, right-click on it and select New Simple Volume option.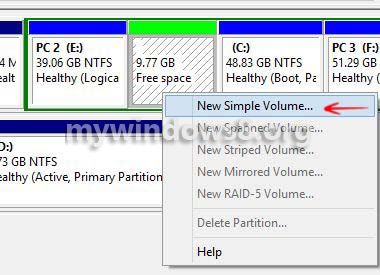 5. In "New Simple Volume Wizard" click Next. Decide the size of your new partition and select "Next" again.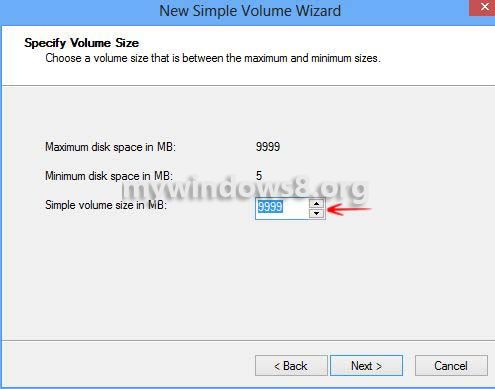 6. Now, assign a drive letter from drop-down list and select "Next".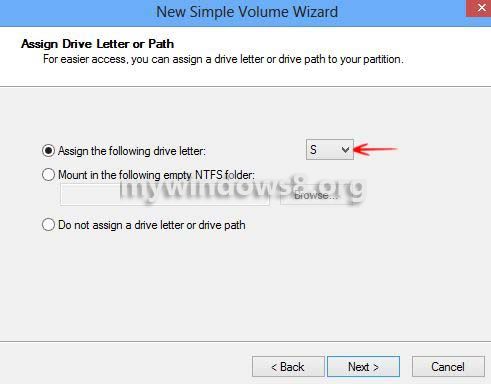 7. Next set a Volume label: and do not change any other settings there, just click Next. In next step press Finish to complete the process.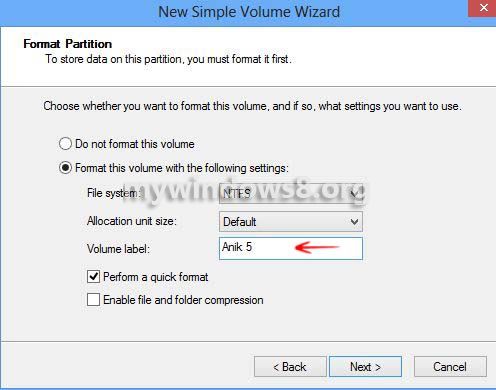 That's it. You have successfully created a new Logical Partition in your Windows 8 / Windows 8.1.