Microsoft has announced its new endeavors involving the upgrade of Cortana. You must be aware of Cortana if you are a regular follower of our website or any website about Windows OS. For new visitors, Cortana is a voice enabled digital assistant that made its inception with Windows Phone 8.1. Cortana can speak to you, follow your voice commands and act accordingly. Microsoft has brought Cortana to Windows 10 and the fact is already evident from the Preview Builds of Windows 10. So Cortana for Windows 10 has already been used and tested. Now that the company has received positive response from Windows Insiders, it has made its plan to expand Cortana beyond its current locations.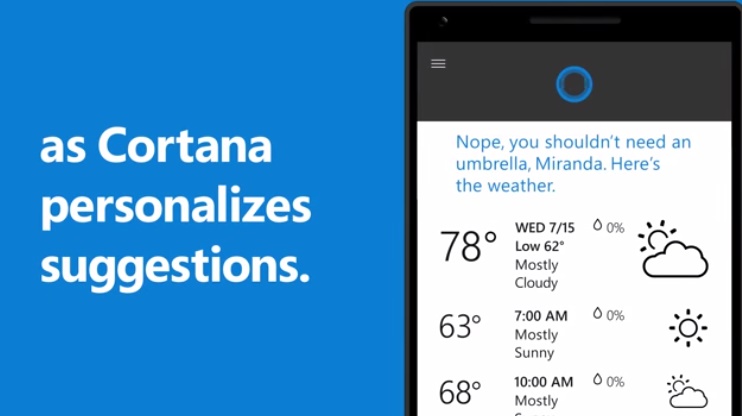 Cortana will expand in locations like Japan and Australia, and in English in Canada and India. Later this year, Cortana will also arrive in Brazil and Mexico, and in French in Canada. Countries that are getting Cortana with Windows 10 primarily are US, UK, China, France, Italy, Germany and Spain. But expanding Cortana all across the globe is a hefty job indeed. Accounting for localization and extending support for completely new languages are difficult.
Windows 10 is officially arriving on July 29th 2015 and Cortana is one of the two key masterstrokes by Microsoft, the other being Microsoft Edge. These two will be the main reasons that people will love Windows 10- this is what Microsoft has assured its users.