Whenever you install Windows in your PC, the product key gets installed in your computer's registry. Even though, the product in registry can be useful for many purposes, but it also makes your machine vulnerable to external threats, malicious software and virus. When you install and activate a retail copy of Windows, the product key is stored in the registry. Product key in Registry helps users to use a program like ShowKeyPlus to view installed product key if lost. But looking at the threat it imposes, users may want to remove the key from the registry files. But always remember to note down your Product Key before deleting the key. If you don't do this, then you won't be able to get your Windows product key when you will need. The following tutorial is applicable for Windows Vista, 7, 8, 8.1 and 10.
You must be signed in as an administrator to be able to clear the product key from the registry.
Steps to Clear Product Key from Registry in Windows
1. Right click on Start Button, go to Command Prompt (Admin) and open Elevated Command Prompt.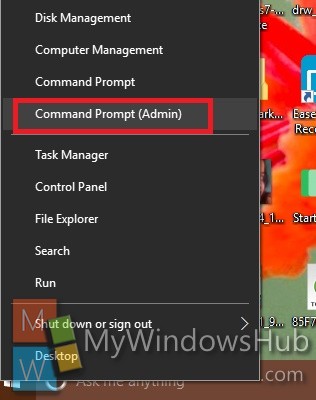 2. Now copy and paste the following command and hit Enter
slmgr /cpky.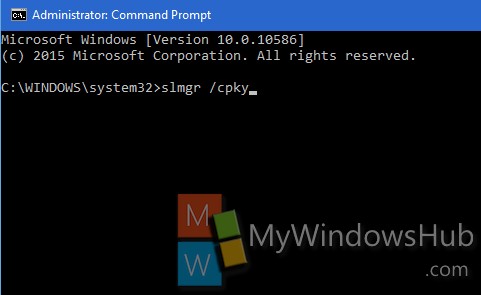 3. The product key is cleared from your registry.