In Windows 10, the Start Menu is combined with the all apps screen. The conventional Start menu and the Live Tiles are combined in the same region. When you open the Start Menu, in the right pane, you can view all Live Tiles. These Live Tiles show preview information about the app. For. e.g. the Mail app Live Tile will display information about the last received mail. If you do not want anyone to see the preview, then you can clear the information. The steps are very easy. Check it out.
Steps to Clear Information from Live Tiles in Windows 10
1. Open Start Menu and check the information being displayed in the Live Tiles.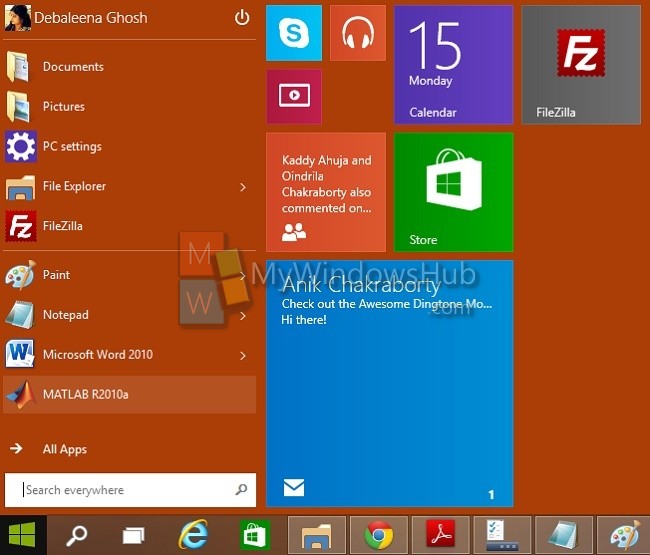 2. Right click on Taskbar and go to Properties.
3. Go to Start Menu tab. Look for Clear personal info from my tiles. Click on Clear. Tap OK.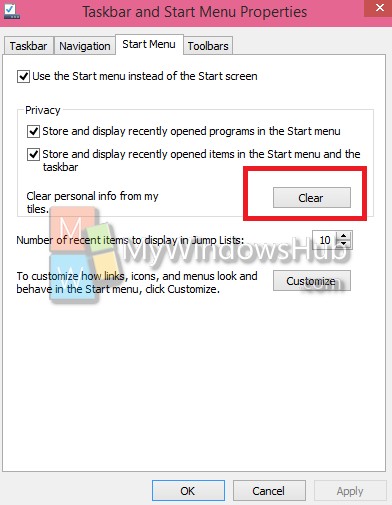 4. Now open the Start menu, no information will be displayed in the Live Tiles.