Microsoft has announced about Universal apps back in January. Since then there has been many speculations on how the universal apps will turn out to be. Few days back, we got hold of some leaked news that Skype for Business will be renamed as SkypeCentral. Finally the Universal Skype app has arrived for Windows 10 Mobile. The main speciality of this app is that the Universal Skype has consolidated the properties of both Skype and Messenger app. The new Universal Skype is not yet available for PC.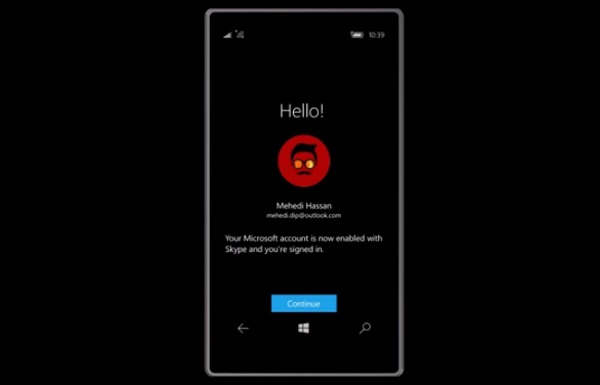 The overall feel and design of the app is pretty refreshing. You can send message just like the Messenger app and make calls which is already the property of Skype app. Since the app is new, it has some minor bugs which is expected to be
Skype Messaging, Calling and Video *Preview* is a new way to experience Skype features. It integrates individual Skype features where you'd expect them – Skype messaging into Messaging and Skype calling into Phone apps for the fastest way to make calls and send messages. It also adds quick access to Skype video calling. With Skype built in, you'll be able to reach anyone who uses Skype on iPhones, Androids, even PCs with just a couple of clicks.