Razer is a company famous for manufacturing game accessories like gaming mouse. Razer has launched a new gaming mouse known as the new Razer Mamba which has the highest precision ever. The Razer Mamba mouse incorporates some of the finest technologies that can take the PC gaming experience to its zenith.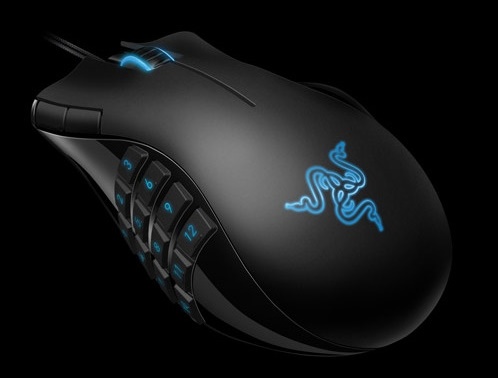 1. Razer Mamba has a 5G laser sensor that is capable of tracking up to 16,000 DPI. The resolution is optimized for multi-display set-ups with ultra-high display resolutions.
2. Here the 5G Laser sensor is the most coveted technology for gamers. This laser sensor provides the mouse to have the highest precision which gives subtle and sensitive point. The 5G Laser sensor can track up to 1 DPI increments whereas present standard gaming mouses have tracking capability of 50 DPI increments.
3. As Razer speaks about the Razer Mamba, "The next generation gaming mouse sensor is also able to track lift-off cut-off distance as precise as 0.1 mm, reducing on-screen jitter so your aim stays on target even as you move. The 5G laser sensor in the new Razer Mamba was designed to be an extension of your natural hand movement."
4. Razer Mamba implements "Adjustable Click Force Technology". This Click Force Technology lets users to change the click force of the left and right mouse buttons "from distinct clicks for high accuracy actions such as sniping in FPS games to lighter presses for rapid fire action needed for MOBA games."
5. There are two versions, one is a wired mouse known as Razer Mamba Tournament Edition and the other one is wireless. The Razer Mamba Tournament edition will be priced at $89.99, while the wireless Razer Mamba will be priced at $149.99.