Windows 8 and 8.1 have never ending features and customization settings. Even the scrollbar width can be optimized and changed as and when needed. By scrollbar we mean the side bar that is used for scrolling the content appearing on a screen up and down and which is available in the extreme right side of the screen and bottom and in some cases in the left side also.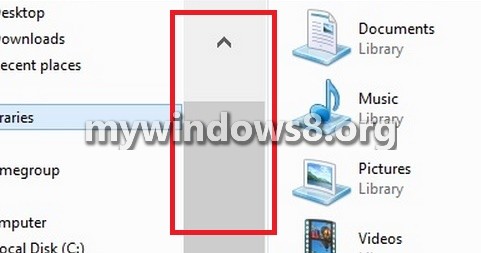 The follwoing steps will help you to change the scrollbar width if you wish to make it thicker or thinner by making use of the registry editor. The value of the scrollbar width metrics has a default value of -255 and to change the thickness you have to set values accordingly. The following tutorial will help you to change the scrollbar width.
Steps to Change Scrollbar Width Size in Windows 8.1
1. Open Registry Editor. So, first press Windows+R to open RUN and then type regedit and press Enter. If prompted by User Access Control, click Yes to continue.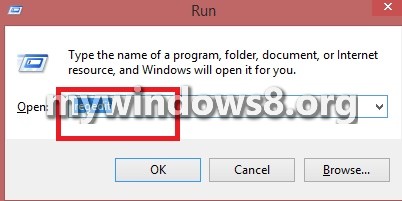 2. Now navigate to the following location HKEY_CURRENT_USER\ControlPanel\Desktop\WindowsMetrics.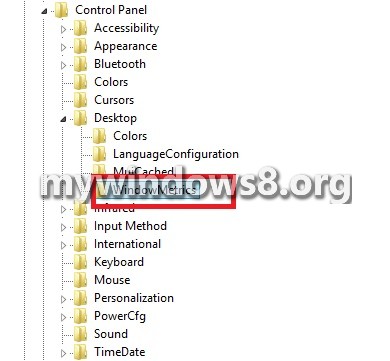 3. Select Windows Metrics and in the right pane, find out for ScrollHeight. Double click on it to modify.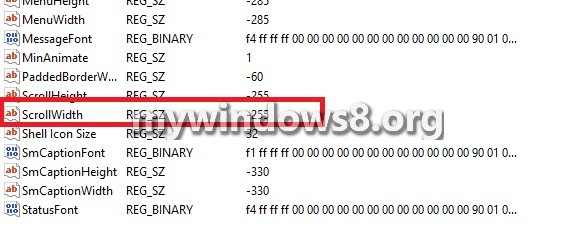 4. Set any value between -120 to -1500 and hit OK. The default value is -255. A higher numerical value indicates a wider width whereas a lower numericl value indicates a thinner scrollbar width.