Content Adviser utilizes rankings that websites offer to recognize potentially violation matter. This article will demonstrate you how to alter the family rating levels to what intended level you require instead. By default, Internet Explorer is assigned for the toughest degree of ratings.
Steps to Change Ratings Level in Internet Explorer Content Advisor
1. In Internet Explorer, click on Tools and Internet Options.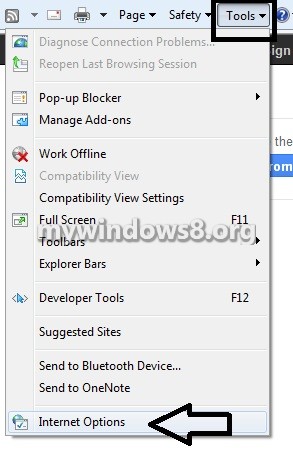 2. Click on the Content tab and on the Settings button.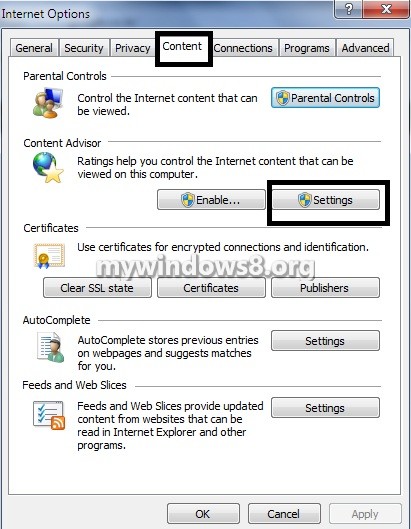 3. If prompted by UAC, then click on Yes.
4. Give your Content Advisor supervisor password and click on OK.
5. Click on the Ratings tab.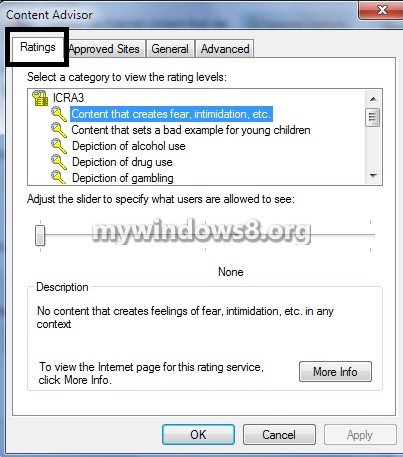 6. Select a division in the upper section, then alter the rating slider to the which level you want all users to be permitted to view. Continue this step until you have altered the rating levels for every category that you have intented to change.
7. When done, click on OK.
8. Click on OK.