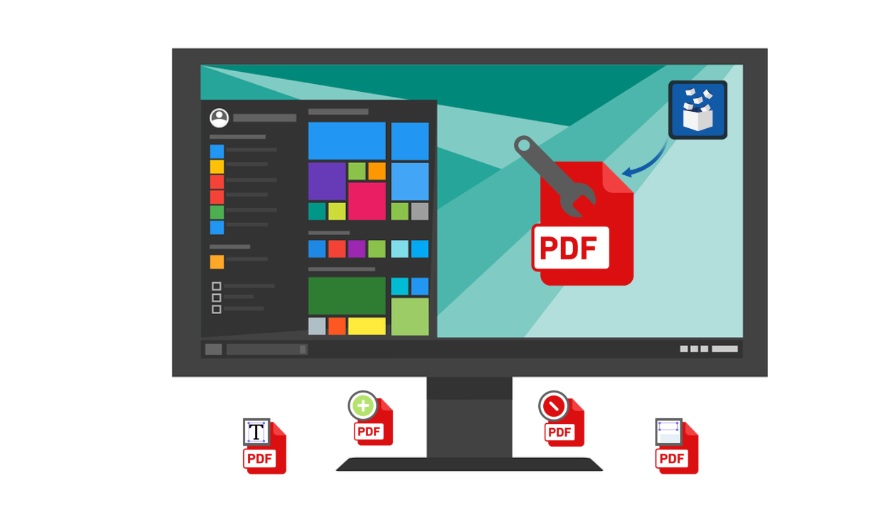 In the age of sharing information and documents electronically, PDF files are the new paper. You can open and read a PDF document on any device and any operating system, and it will look exactly the same each and every time.
Editing PDFs, however, is another story.
To edit the PDF you need a specialist tool, namely a PDF editor. The best known, but also the most expensive one on the market today is Adobe Acrobat. However, there are affordable alternatives with different features and costs.
Taking costs and features into account along with the output quality and user-friendliness, we've chosen the best overall PDF editor for Windows users: Able2Extract Professional. 
PDF Editor Overview
Able2Extract Professional is a versatile, all-around PDF handling suite which offers more features than most users ask for. It comes with a very user-friendly interface where most of its popular features can be easily recognized and accessed from the main command toolbar. For example, if you want to edit PDF, just open your file and click on the edit PDF icon that you can hardly miss on the main toolbar:

With that one single click you get access to the wealth of PDF content and page editing features Able2Extract has to offer.
At $149.95 for a full, lifetime user license, it is a really affordable alternative to the PDF industry leader Adobe Acrobat.
Being a desktop solution, available not just for Windows, but also for iOS and Linux distributions, Able2Extract is a safe and secure way to manage your confidential PDF files. Everything is performed on your hard disk without the need for an Internet connection or the need to send sensitive files to someone's remote servers. Your documents are well protected.
Top 10 PDF Editing Features
As mentioned, Able2Extract comes equipped with tons of features for modifying your PDFs. Its key features include:
Edit PDF content directly and immediately

: add and delete text, shapes and images; modify font color, style and size, adjust text blocks alignment and more.
Redact PDF: quickly black out sensitive and financial information from your PDF.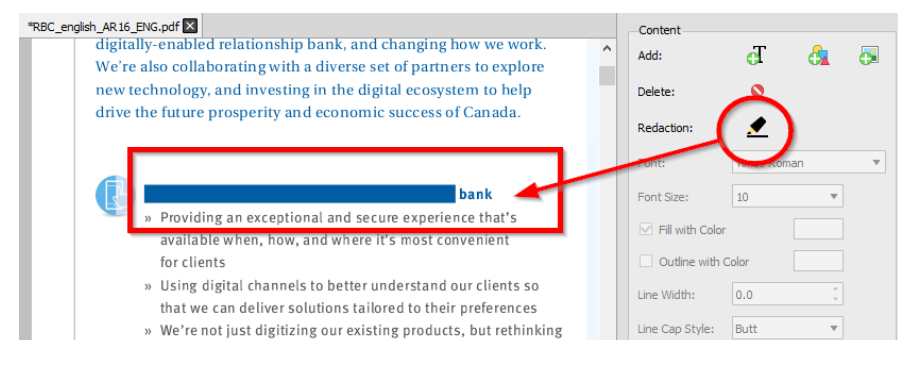 Edit PDF pages

: split and merge PDF, resize, rotate, insert into PDF one or more blank pages that you can populate with text directly from Able2Extract Professional or insert attachments.

Fill out PDF forms

: use radio buttons, check boxes, text fields, buttons and more to fill in and save, or submit PDF form data.

Create or edit PDF forms

: edit or create your own PDF forms with popular form fields like combo boxes, push buttons, list boxes and more for gathering information.

Insert Bates numbering

: add bates numbers to your legal and business PDFs for indexing and easy retrieval of information.

Annotate PDFs

: mark up your PDFs with 12 types of annotations including sticky notes, links, stamps, watermarks, etc.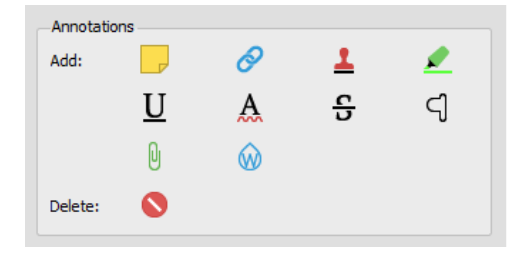 Convert PDF to MS Office and more file formats

: if you want to completely modify or significantly improve your PDFs, the best way to do so is to convert them, for example, from

PDF to Word

, Excel, PowerPoint, Publisher, AutoCAD, HTML, or even image formats like PNG, JPEG or GIF.

Extract content from scanned (image) PDFs

: Able2Extract integrates advanced OCR technology which enables users to unlock text from image PDFs.

Create and secure PDF

: you can take any printable file format, convert to PDF and then protect it with passwords.
Final Words
It is obvious from the above key features list that we're dealing with a full-blown PDF editor. The best part is that it isn't a full list of options for managing PDF files. For example, Able2Extract Pro also automates PDF conversions by enabling users to batch convert not just multiple files at once, but whole folders. In the end, what makes it a really great PDF software tool worth the investment is that its output is accurate. Besides that, we're talking about the PDF solution that has been on the market for over 15 years and it is still here.
If you don't want to commit to it without testing it first, there is a free seven day trial period. Do give it a go at least and share your experience in the comments!