ASUS has launched an elegant Windows 8 tablet known as the VivoTab 8 that will bear the Windows 8.1 operating system. Vivo Tab 8 is a special variant of the VivoTab Note 8 but is coming without any stylus. Let's have a brief overview of what the device has to offer.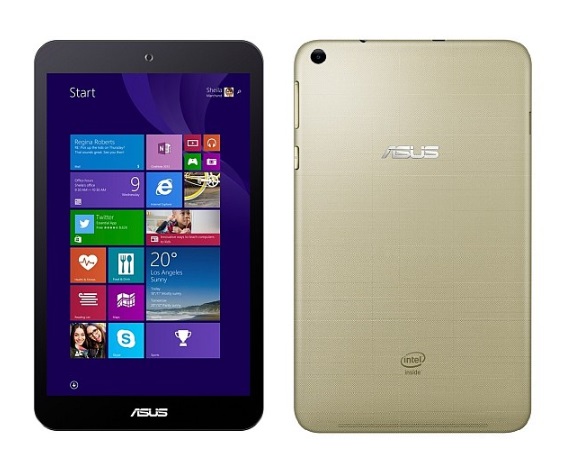 Vivo Tab 8 will sport Intel Atom Bay Trail Z3745 quad-core processor with 1 GB RAM. Another variant will be launched which will have the same processor specs but with 2 GB RAM. The price of the variant will be probably high. The tablet will have an elegant 8-inch screen with a screen resolution of 1200 x 800. The tablet will be teamed up with 2 MP front and 2MP rear camera. Besides, Vivo Tab 8 will facilitate Bluetooth, WiFi connectivity, but it's not 3G or LTE capable. The tablet comes in four flamboyant colors black, white, purple, or gold.
There has been no official price quote available but it can be presumed to have a minimum price of $200. The one with stylus priced $250 and so we think that the device without the stylus might range around $200. Besides this, some free service will be given to boost the promotion of the devices like one year free subscription of Microsoft Office 365.