Cortana is your artificial intelligence voice command service which can serve you as your personal assistant. Cortana is available for Windows Phone having Windows Phone 8.1 update. However Cortana is more than just an assistant. To be honest she is adorable and you can call her your friend. Here are some Cortana tips which can guide you to have an interesting as well as fun experience.
1. You can make her sing! ask her "Sing me a song". Cortana will start singing the first line of her favorite songs. She also presents a list of songs.
2. Play Music- if you want to listen to music and not in a mood to find and play song, just ask Cortana "Play some music". Within no time she will arrange and shuffle music from your phone library and will start playing. you can ask her to pause by just saying "Pause the music".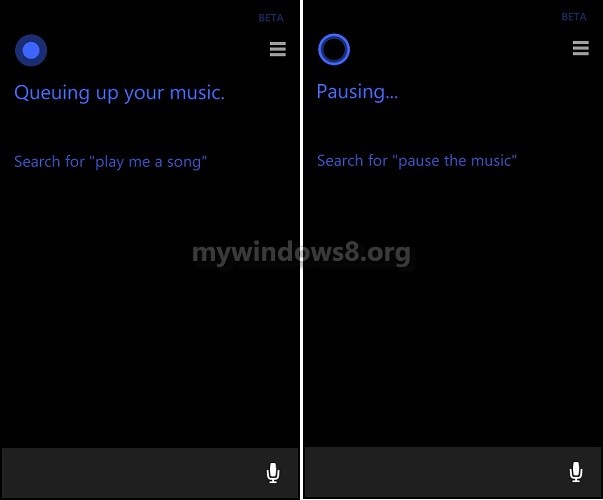 3. You have to wake up early and you are too lethargic to set alarms all by yourself? Then just ask Cortana "Wake me up at 8 am" or "wake me up tomorrow morning". She will ask you about time and check with you before finally setting the alarm.
4. Are you forgetful? Some more Cortana tips for you. If you want to wish somebody on his birthday or on any of his achievements, then Cortana will help you out. Just ask her "Remind me to wish xyz on her birthday". Cortana will ask when? Then at what time? When you provide affirmative response, she will save the reminder. If you have some deliveries to take, she can help you with that also.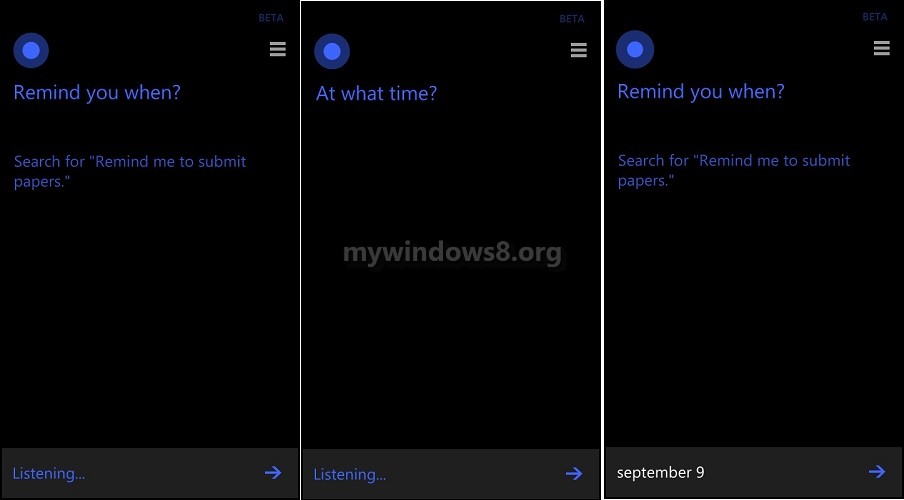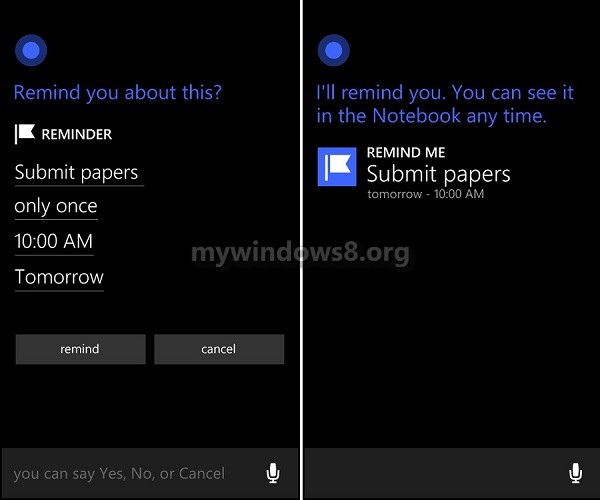 5. Location service- Cortana facilitates to provide you with navigation information like, distance between two places, how to get to a particular destination and so on. Ask her "Where am i?" She will tell your current location. Cortana will also help you find nearby restaurants, pubs, discos, amusement parks etc.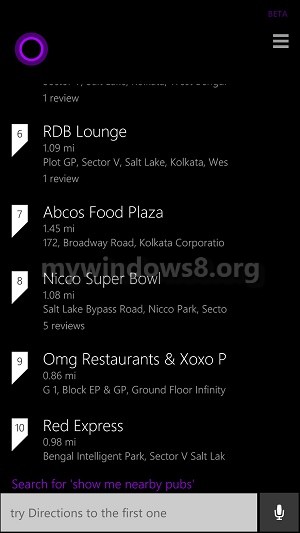 6. Does Cortana tell jokes? Well, yes. If you are bored enough and need a little dose of smile, ask her "tell me a story" or "tell me a joke". She will speak up some really witty one-liners.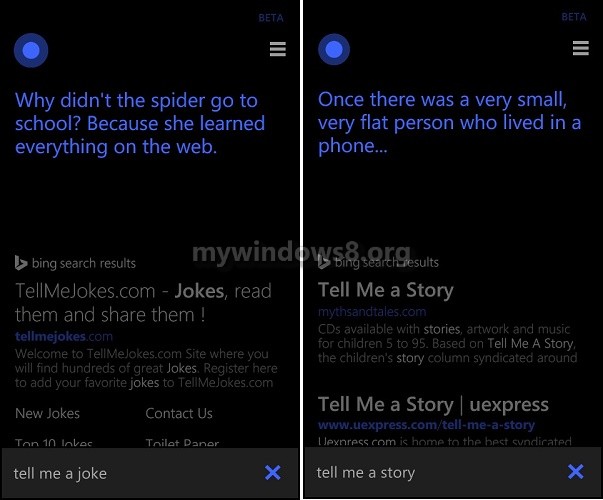 7. Facts and knowledge- Cortana has a strong database that contains information of some important and common facts. But in case it can't speak out loud, she will provide you with links and search results. Which are equally useful. You can also ask some basic question to her like, who is she, who are you, where does Cortana live.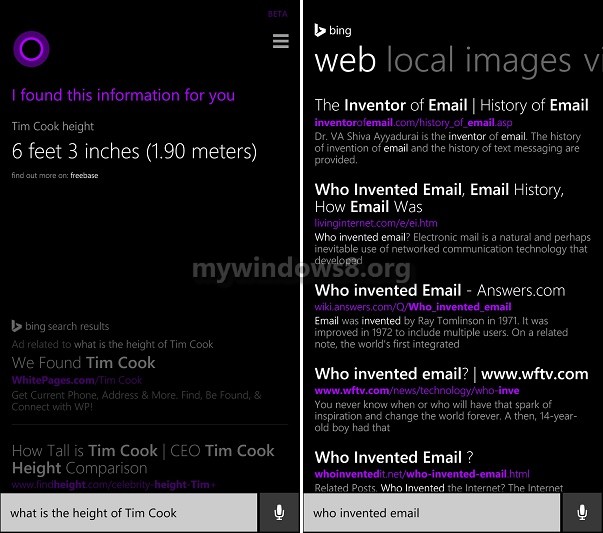 8. Some other yet major functionality performed by Cortana is flight tracking, game updates etc.
If you have found out some more interesting stuffs that Cortana can do, don't forget to share with use. Knowledge is for sharing.