Microsoft has started new collaboration with Amazon with plans of integrating voice assistants. The companies have teamed up on boosting the digital assistants by allowing Cortana and Alexa to communicate and contact with each other. The integration is not a small process. It will take several months and will complete by the end of this year, The collaboration aims to leverage and complement each others' qualities and attributes.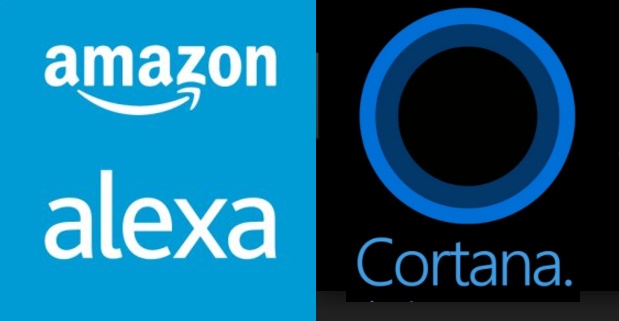 The integration is a bit tedious to use. Suppose, an Echo user would say, "Alexa, open Cortana" followed by their command and a Cortana user will have to say "Cortana, open Alexa." The former could be useful to someone who would like to employ Microsoft's productive services without having to open their PC. The extent of this integration would be interesting to see, since Harman Kardon is releasing Cortana-powered hardware later this year and Amazon, too, is gearing up for the Echo 2.0.
This quirky partnership idea first came out from Jeff Bezos in May 2016. He propagated the the idea to Satya Nadella at Microsoft's CEO summit. Satya Nadella Bezos believes that customers should have "access to as many of those A.I.s as possible."
Satya Nadella, CEO of Microsoft said of the partnership:
The personality and expertise of each one will be such that if they interoperated, the user will get more out of it. That resonated for me and for him, and then that's what led to the teams working.
This is big partnership between two tech giants. We are yet to see if two other giants Google and Apple team up in future. Jan Dawson, an analyst with Jackdaw Research said that such a partnership would be highly unlikely as the companies are "trying to drive their own ecosystems". However Satya Nadella and Jeff Bezos are immesnely hopeful about this new business tie-up.