Microsoft is entering into partnership with many mobile manufacturers where the Windows 10 for phones are being installed in the smartphones for testing purpose. Not to early, but a Chinese manufacturer named Wei Yan showed up plans for a smartphone named Sofia which will have dual boot ability and will be able to boot both Android 5.0 Lollipop and Windows 10 operating system. Now, Xiaomi and ZTE are the two companies which are on the same track.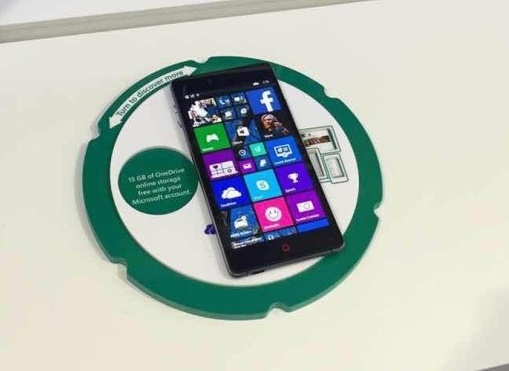 Xiaomi had selected a group of users who will be able to install Windows 10 for Phones in their flagship phones Mi4. This booting is purely for testing purpose. We are not well informed if Microsoft has plans for launching Windows 10 Phones in collaboration with Xiaomi. When contacted, Xiaomi's Hugo Barra said that this is an experimental program in cooperation with Microsoft which will operate directly with the Mi fan community in China.
Microsoft is working on a build of Windows 10 specifically for Mi 4 devices. This Windows 10 build will not be running on top of Android nor be available as a dual-boot option. A small number of Mi 4 power users from the Xiaomi Forum in China who choose to take part in this experimental program will have to manually re-flash their Mi 4 devices with this Windows 10 ROM, in the same way they would re-flash other Android ROMs," says Barra. "At Xiaomi, we are very supportive of users trying new things and we encourage them to do so all the time! That's why all of our devices ship with unlocked bootloader, for example. That's also why Xiaomi welcomes Microsoft team members to interact directly with members of the Xiaomi Forum in China.
Now the next company to wear the shoes of Xiaomi is ZTE. ZTE has its Nubia 9 Android phone which is having Windows 10 Technical Preview installed in it. ZTE Nubia 9 is an Android smartphone which has not been officially announced by ZTE but sources say that Nubia 9 will sport a Qualcomm Snapdragon 810 chipset, an Adreno 430 GPU and 5.2-inch full HD display. The phone is expected to have an on-board storage of 32 GB and 3 GB of RAM. Camera specs will include a 16-megapixel rear camera with OIS (optical image stabilization), and an 8-megapixel front facing for selfie-lovers.
Other than ZTE and Xiaomi, another which has launched the Windows counterpart of Android devices are HTC which launched a Windows Phone version of their HTC One M8 Android flagship smartphone.