This article will help you to add Windows 8 Media Center Pack to your Windows 8. We love to be amazed with the magic spells of software technology and Windows Media Center with its ever entertaining features has bagged the title of being a maverick. An extra to Windows Media Player or other Media playing software applications, Windows Media Center let you record live television programs, enjoy TV shows online, record HDTV and many more. This application was first introduced in Windows XP and is accessible from all its off springs. Windows Media Center has graphics user interface designed for an aspect ratio of 16:9, and compatibility to multiple tuners. Unlike Digital Video Recorder, recording of TV programs and online Programs is absolutely free of cost.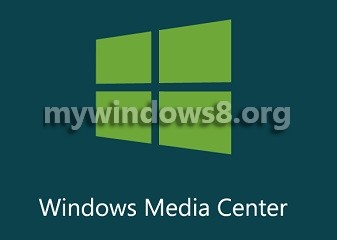 Now let's have a look at the details. You can watch live shows, record them and watch later on any time anywhere just using Media Center and a TV Tuner and a Cable/ Broadcast TV and it has the compatibility with global TV standards, popular video audio formats like 3GP, AAC, AVCHD, MOEG, WMV, WMA, Xvid, DivX, MOV, AVI file. Recording is accomplished via electronic program guide and can be burnt to a CD or DVD for future use. 4 types of TV Tuners that are compatible with Media Center are Analogue, Digital OTA, Clear QAM, cable card. Now, 4 tuners from each of the 4 types can be configured. So the total number of tuners ready for configuration is 4 x 4= 16 TV Tuners. One important thing regarding compatibility that must be known is that Television live programs and pre-recorded shows can be streamed to Windows Media Center Extenders, for e.g. devices like Xbox 360 console but other PC can only avail recorded shows and not the live ones.
Media Centre is a masterpiece in slide shows making your happy moments, more special. You can import pictures and videos, find and create slide shows, customize the presentation, rate you videos and pictures. Such experience is enhanced further with a Media Center Remote Control.
Windows Media Center Extenders
Windows Media Center Extenders are devices that are compatible to connect a computer running another computer network and the computers concerned must run Windows Operating System with versions starting from Windows XP Media Center Edition and its followers. One such device blessed with Media Center functionality is the Xbox 360 gaming console. So if you own an Xbox 360, you are lucky to avail the facility of recording a live show. Windows Media Center menus are displayed in a 10 feet user interface for the clarity of vision while projected on a large screen. As said earlier, Media Center Remote controls make work easy and so the Media Center PC has e mandatory requirement of having a sensor which will sense the remote control instructions. Ceton Echo is another Extender.
Windows 8 Pro stole the limelight being comparatively less priced than that of other upgrade versions. Although it has some enviable features like Hyper V Virtualization, virtual hard disk booting and others but it is devoid of Windows Media Center. The application was available for free till 31st January 2013. Windows Media player again does not support licensed codes like Dolby. So Media Center is worth it.
Steps to add Windows 8 Media Center Pack to your edition of Windows 8
1. Open Windows Charms Bar (Windows Key + C) and select Search.
2. Now click on Settings and type Add features to Windows 8 and click on the search result.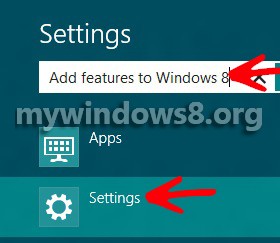 3. Now you will get two choices to do

a. If you need to purchase a product key, tap or click I want to buy a product key online.

b. Else tap I Already have a product key.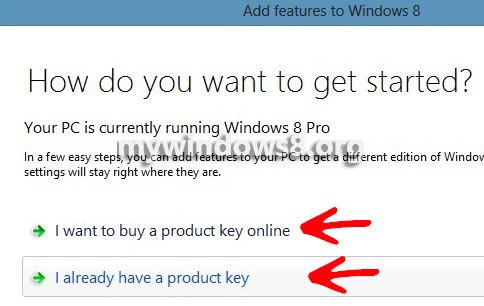 4. If you already have a product key, tap or click I already have a product key.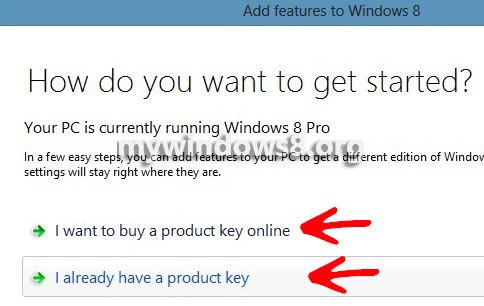 5. Next enter your product key and click Next.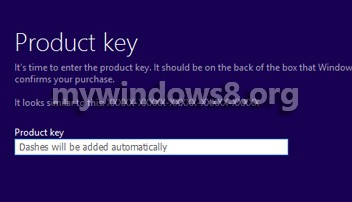 6. After reading the license terms and conditions, check the apt option to accept the license terms, and click Add features. In case you are running Windows 8, your machine will restart automatically and Windows 8 Pro along with Media Center will be available and if you are already using, Windows 8 Pro, your computer restarts and Media Centre is there for you.