The following tutorial will show you how to add or remove Quick launch toolbar in Windows 10. The Quick launch folder is located at %UserProfile%\AppData\Roaming\Microsoft\Internet Explorer\Quick Launch. The Quick launch is a convenient way to open programs and is located in the taskbar. When added to the taskbar, Quick launch helps you access files with much ease. You can drag any shortcut, file, folder, drive over the Quick Launch toolbar and then drop the item to create a shortcut of it in Quick Launch. Check out the steps to add
Steps to Add Quick Launch toolbar in Windows 10
1. Right click on the taskbar, go to Toolbars, then go to New Toolbar.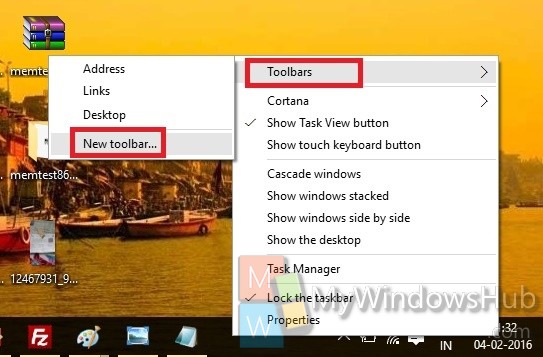 2. The folder field appears. Copy and paste the following text and hit Enter.
%UserProfile%\AppData\Roaming\Microsoft\Internet Explorer\Quick Launch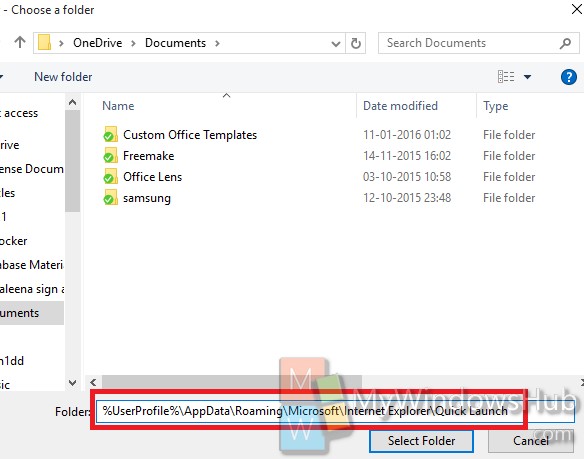 3. The Quick Launch Toolbar will be added.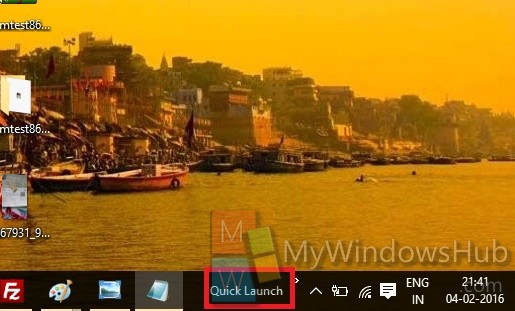 4. To hide or show text and title of Items in Quick Launch, you first need to unlock the taskbar. Right click on the dotted separator line of Quick Launch just to the left of the Quick Launch toolbar, then click/tap on Show Text and Show title to check or uncheck them for how you want them set.
5. To access the Quick Launch context menu, click on the arrow to the right of Quick Launch of Taskbar, and select the desired menu.