Infocus Corporation showcased Kangaroo Notebook at the Pepcom Holiday Spectacular event in New York City on Thursday. The notebook has extended the concept of Mini PCs to laptops by incorporating modules that can be connected in laptop mode or as individual mini PC. The kangaroo Notebook consists of laptop dock and two interchangeable Kangaroo Mini PCs running Windows 10. So, users can connect their mini PCs to the laptop dock and use their device as laptops. once, they are done, users can detach the PCs from the laptop. The Mini PCs have their individual storage systems. This is another advantage for the Kangaroo Notebook users because they can have privacy and right over their own data.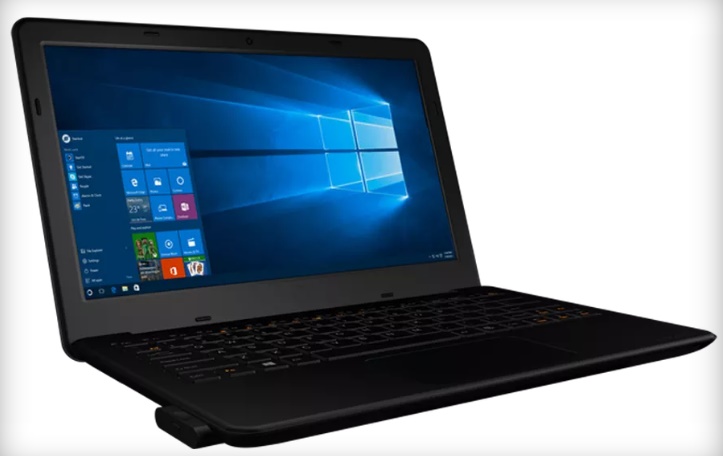 With this type of system, multiple users can use the same machine but with control over their own data. Kangaroo Notebook has 2GB of system memory, and 32GB of internal storage, Bluetooth 4.2 LE and Wireless AC connectivity and many more. The in-built storage, however is very little as most of the space will be eaten up by Windows 10 and its Universal Apps. An SD-card reader built into the laptop dock is capable of expanding the storage up to 256GB along with USB 3.0 and USB 2.0 ports. The laptop doc sports a webcam, a microphone, speakers, a 3.5mm audio jack, a battery and a screen with a resolution of 1,366 x 768 pixels.
The hybrid laptop costs $300 and comes with Windows pre-installed on each of the modules.
With Kangaroo Notebook, we put the power to create private, individualized computing experiences directly into the hands of our customers," said Ben Chu, head of Kangaroo sales. "The modular design of this new mobile computing bundle gives our customers a different level of flexibility and control over how they want to manage personal computing, particularly in the home."