Windows 10 shows small thumbnail previews for multiple windows opened for a particular app. The thumbnail preview appears on the taskbar and you can see the preview just by hovering the mouse cursor over the app icon. This feature is helpful because it gives you information about the tab without requiring to open it. However, sometimes, this very feature seems to be annoying whenever your cursor goes there and thumbnail pops up creating distraction. If you giving online tests, bank payments or form fill-ups, you can turn off the feature for the time being. The taksbar thumbnail previews can be turned off or disabled with the help of local group policy editor. Check out the following tutorial.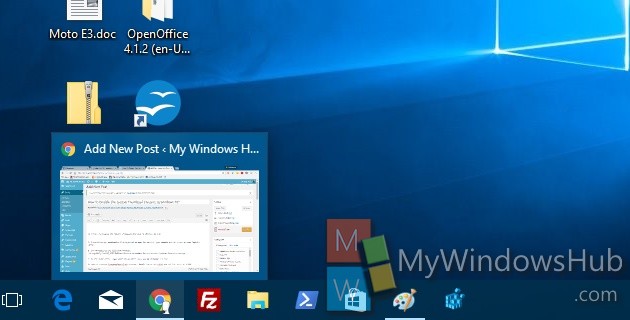 Steps To Disable The Taskbar Thumbnail Previews In Windows 10
1. Press Win+R key combination from keyboard to open Run window. Type regedit and hit enter to open Registry Editor.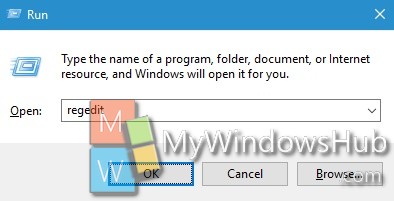 2. Now navigate to the following location HKEY_CURRENT_USER\Software\Microsoft\Windows\CurrentVersion\Explorer\Advanced.
3. In the right panel, right click on an empty space and go to DWORD (32 bit).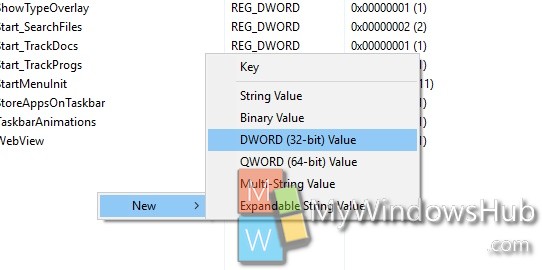 4. Name it ExtendedUIHoverTime. Double tap on the DWORD and set the value to 25000.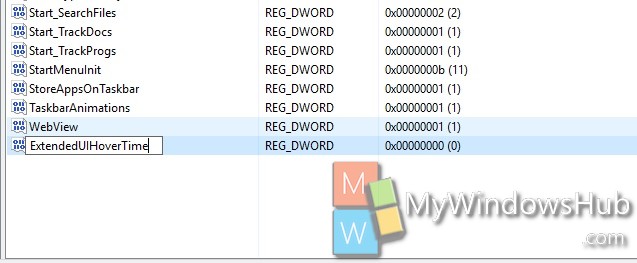 5. Restart the computer to see the change.