Wondershare Data Recovery Tool is an efficient tool for recovering your deleted files from your PC. While using a personal computer, one of the most annoying issues that we encounter is accidentally or unintentionally deleting files. Wonderhsare Data Recovery Tool provides a subtle and wonderful solution in such case. Even if you format a partition, you can still recover files that were present in that partition using this utility tool. This tool is not only capable of recovering data from your computer hard disks (NTFS) but also from any external devices like Flash Drives, Smart Phones, Digital Cameras etc., having FAT16, FAT32, exFAT file formats.
Here, We have used the trial version only, where the recovery memory is only 100 MB.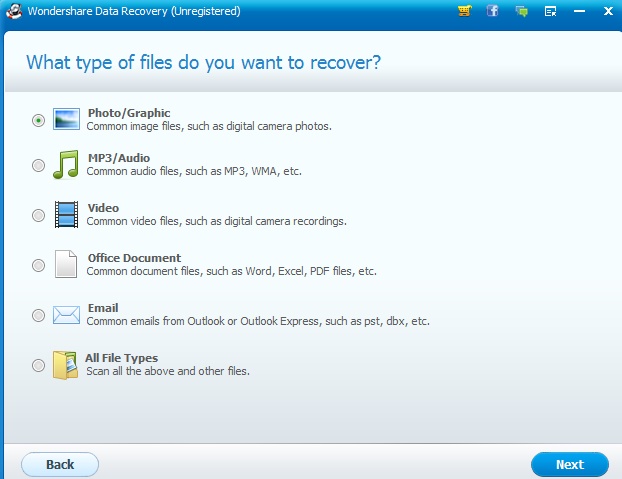 After downloading Wondershare Data Recovery, install the software. You will be prompt to select, if you want to buy the paid version or use the trial version. Now that you have made your choice, select the type of files that you want to recover. If you have deleted image files, then select image file and hit Next.
Now select the drive or the partition from where you want to recover. Then click Next. You will get to options of scanning- deep scan and raw scan. That's all you need to do! The searching will take some time
The best thing about this tool is the freedom of customization. You can not only select the file types to narrow down the search time and search items but also choose to go with deep scanning or simple raw scanning. If you want to recover formatted files, then choose the Deep scan option but the deep scan option is very time consuming. Another beneficial aspect of the tool is that you can check the scanned file instantaneously from the left panel. All you need to do is expand the file types and select the files. The recovered files will pop up in the right panel.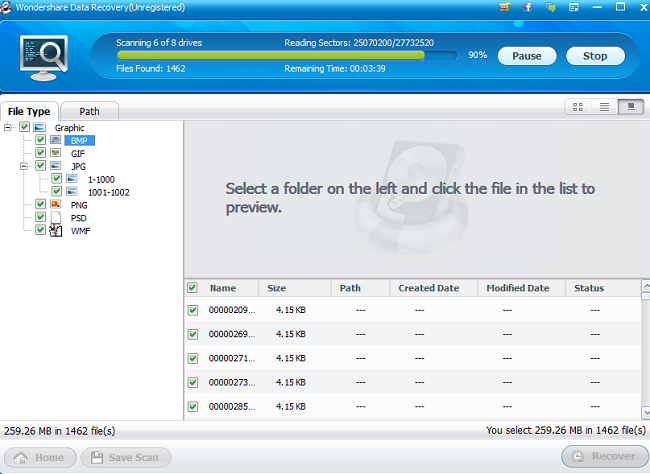 The app works a bit sluggishly. This means you need to keep patience for the app to give you the results. Another feature that we feel needs to be improved is the user interface, which could be improved.
Overall this application is very helpful and does its job as it promises. So if you are looking for a data recovery tool you must give it a try. The full version costs $39.95 only. The trial version has every feature of the full version but the recovery limitation is 100 MB.