After windows 8, windows phone 8 Microsoft on the quest to develop more and more apps, did many app fests and events, itself launched many apps too like Blink app (launched recently). The latest app delivered by them is network speed test app. This is the only official network speed tester app from their house. On a straight note it is simple, straight, clean, clear, clutter free app. The UI is very simple and user friendly.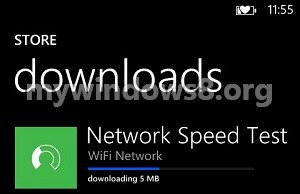 When the app launches the first thing it would ask you for location. Microsoft uses the location data just to improve proper understanding of network strength and its availability but not for any improper means.
"When you test a network connection using the App, certain characteristics of your device and the network connection will be sent to Microsoft to help improve our understanding of network quality and availability. If you consent, we may also collect information about your location at the time of the test. The data we collect is not associated with you, and will not be used to identify or contact you or for other purposes like targeted marketing."
After allowing for location data access the Test page comes with a start button at the center which on clicking tests the network speed, along with latency, upload and download speed. Network Details are also shown displaying connection type, network name, status, host name. A log is also maintained for previous connection history.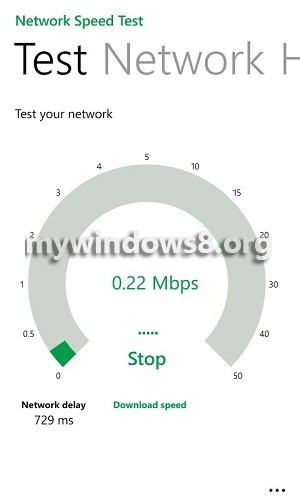 Overall this is a good app for network testing. A full analysis of network speed, type, quality and availability is done. Only it lacks sharing feature which doesn't allow sharing one's result like speedtest.net's app.
This app is free to download from Windows Phone Store but its only for windows phone 8 devices. No older version device will be able to use it.