There is a little bad news for Windows notebook lovers. Windows notebooks with Bing having size greater than 14 inch will increase their price. The reason behind this price jump is supposed to be the update in license agreements. Last year was a year of discounts for Microsoft as the Redmond based company was fighting a tough competition against Google's Chromebook. Hence purchasing Windows notebooks smaller than 9 inches meant free Windows OS, powered by Bing Search. On the other hand, purchasing comparatively larger notebooks meant healthy discount on their price. There were special discounts on larger devices for OEMs. All these reasons contributed to a great discounted rate at which these gadgets were sold. But now scenario has changed completely.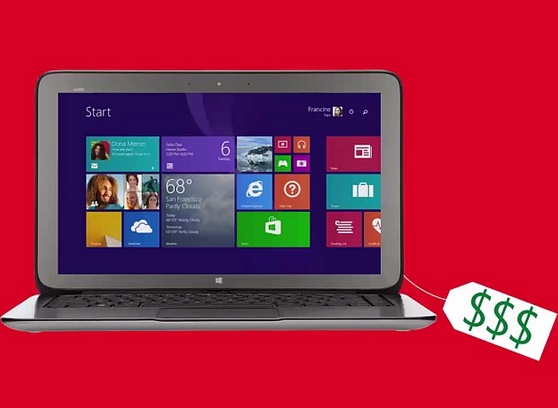 Microsoft is now brushing up the License agreements which will essentially increase the price of Windows tablets to some extent. According to a source, "Microsoft realized it over-egged the response to Google and is limiting the licences".
We expect Bing-based notebook shipments to go down quite strongly following Microsoft's new conditions for usage," said Jeremy Davies, CEO at Context, "although it will be a while before we see this in distribution as vendors shipped a lot of Bing-based notebooks in Q3 and Q4, and these will ship through the channel in Q1.
However distributors are happy with this price jump. Apparently the discounts which were offered seemed amazing, but statistics say that it left a deleterious effect on the average sales of the company. From users perspective, the low price was definitely a good way to endorse Windows tablets and make users accustomed with the ecosytem but from the company's perspective it was not turning out fruitful. Hence the decision.