Microsoft has released Windows 10 Insider preview, the Fast Ring. It is the next Build after 17035 which was launched last Wednesday. The latest Build 17040, combines a lot of new features. However, the features are not major. Windows Insider head of Microsoft, Dona Sarkar, has requested the Windows Insiders that Insiders complete a survey about feedback on previous builds. These include Mail and Calendar, Skype, Photos, and People.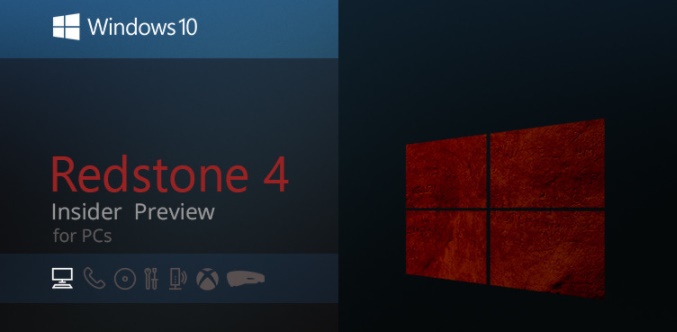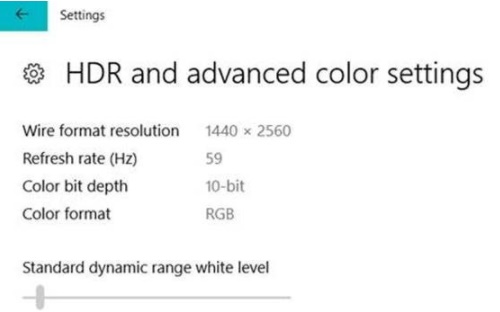 Settings Improvements
Adjust the brightness of SDR content on your HDR display: Starting with Build 17040, Windows now lets you adjust how bright SDR content appears when running in HDR mode on the desktop. On an HDR capable system, you will see a slider in the "HDR and advanced color settings" page under Settings > System > Display. This is one of the improvements to HDR image quality that we have planned based on feedback from Insiders.
New Cursor, pointer, and touch feedback section in Ease of Access Settings:
Continuing our recent efforts to reorganize this section in Settings, you'll notice that "change cursor thickness", "Change pointer size and color", and "Change touch feedback" have been moved to this new place.
Shape-writing with wide touch keyboard:
With the Fall Creators Update we introduced shape-writing input for one-handed keyboard. We've heard your feedback, and with today's build we're happy to announce that it's now also available when using the wide keyboard!
As a reminder, shape-writing is currently available for the following languages: Catalan (Catalan), Croatian (Croatia), Czech (Czech), Danish (Denmark), Dutch (Netherlands), English (India), English (United States), English (United Kingdom), Finnish (Finland), French (Canada), French (France), French (Switzerland), German (Germany), Greek (Greece), Hebrew (Israel), Hungarian (Hungary), Indonesian (Indonesia), Italian (Italy), Norwegian, Persian (Iran), Polish (Poland), Portuguese (Brazil), Portuguese (Portugal), Romanian (Romania), Russian (Russia), Spanish (Mexico), Spanish (Spain), Swedish (Sweden), Turkish (Turkey), and Vietnamese (Vietnam).
Handwriting panel Improvements
Improved Insertion Gesture: Based on your feedback about gesture recognition, we've updated the insertion gesture (to add space between words or letters) to now be a small caret (see below gif for a demo of what it looks like, along with a cameo of our joining gesture).
A New Commit Gesture: We've added a new gesture so you can automatically commit your text and clear out the text in the handwriting panel. This gesture looks like a 90 degree angle bracketing the end of your text – see gif below for an example of how it works.
Improved button layout for Chinese (Simplified) Handwriting: If you use Chinese (Simplified), you'll now see a layout similar to the one announced for other languages with Build 17035. The buttons in the handwriting panel are collapsed by default – tap the button with the ellipsis to expand them.