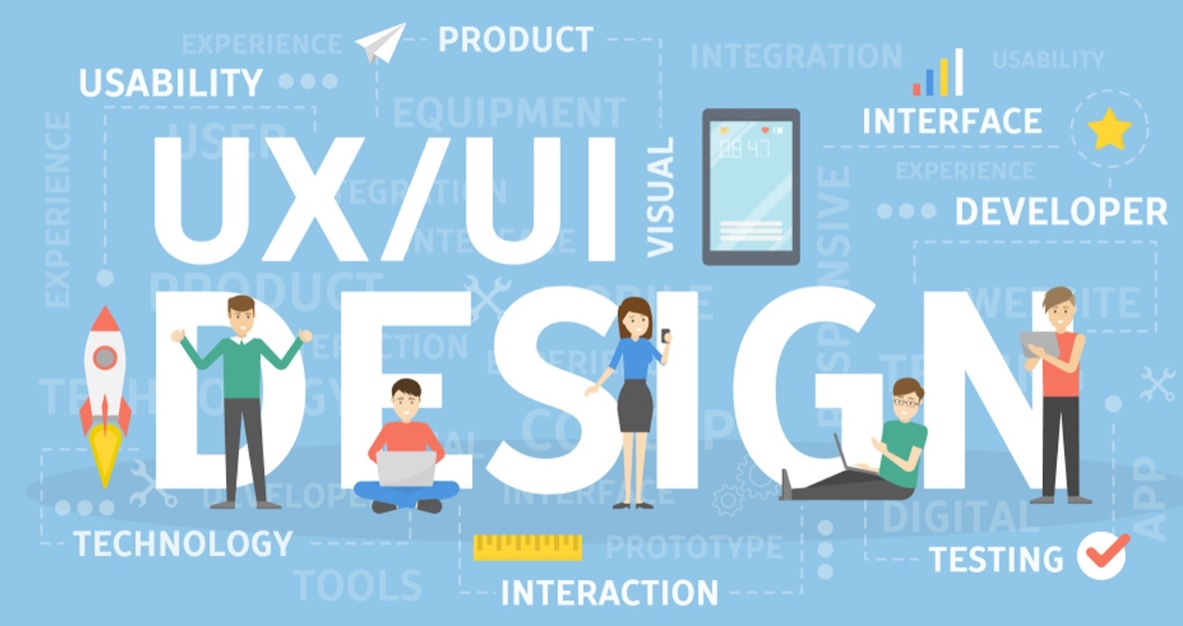 Every day each person on this planet has access to hundreds of websites, applications, and software systems. Their development appears as a complex and intricate process that looks impossible to grasp fully. How can one possibly understand the meaning of architecture, coding, design, and UX/UI design? With so many terms, it can become a bit confusing.
It is therefore essential to understand that each project's development should be approached one step at a time. In today's post, let's talk about the terms UX and UI and get a better grasp of each.
What Is the Difference Between UI and UX?
A common mistake novice designers make is not fully understanding the difference between UX and UI. Many include work in their portfolio with the incorrect description. Apart from vendors, this problem also occurs among customers, owners of small studios, or sometimes large corporations who solicit the wrong skill in their search for employees.
Understanding these terms will allow you to set better goals and correctly prepare technical specifications for your UI/UX design agency.
What is UI?
Let's discuss what exactly UI (User Interface) is.
UI is an interface (most often a graphic one) with which a person interacts with a website, an application for a smartphone, a program for a computer or other product.
The concept of UI includes not only the external but also the internal, logical part. A properly designed user interface will allow them to use your products easily. When developing a UI, don't forget about the internal logic.
The UI design includes:
the visualization of buttons, animations, illustrations, sliders, photos, and the use of fonts;
layouts that determine the location of objects in the interface. For example, is the registration button conveniently located? Is it easy to fill out the pop-up form? Is the font readable from the screen of a smartphone, computer, and tablet?
checking the effectiveness of the solutions.
UI design is the visible result of the designer's work with whom the user interacts. The user experience depends entirely on the quality of the interface.
Understanding the UI as a concept is much easier for many people since it is something that you can see, touch, and interact with. UX, on the other hand, is more abstract. However, without understanding the connection between UI and UX, it is impossible to make sense of this branch at all.
What is UX Design
UX (User Experience) is what the user gains from using the UI. UX-design includes particular measures to solve user problems: designing and creating a user interface, developing architecture and strategy, testing usability, testing sites, and much more.
For the most part, designers are engaged in the creation of the UI and its testing, sometimes developing the architecture and information strategy. Internet marketers, analysts, and other professions of the digital industry can also take part in working with UX.
When working with UX, every professional UX/UI design company must consider the user's needs and emotions. You cannot create a person's experience because every user will have their own. But you can create something valuable for a person at the moment they are exploring the application. 
UX-design is creating the conditions for a positive experience. Let's say you have an IT company that develops software and other products. The task of the UI / UX designer is to make sure that the customer not only finds the "contact" button and leaves his contact information, but also does not "fall off" along the way.
Final Thoughts
All in all, a user interface is an undeniable part of UX, not an alternative or opposite phenomenon. That is why, in many companies, a UX designer is the same person as the UI designer. One cannot exist without the other. They are interdependent. UI is what your users see and interact with, while UX is something that they indeed feel, but cannot always explain concretely. If your goal is to create a useful application that increases customer loyalty and helps you develop your business, you must collaborate with an experienced UX/UI designer.
Bonus Information: Good UI / UX Design Books
This collection will help you dive deeper into the topic and understand the basics. Have a good reading!