Steps recorder is a very useful tool, that captures and records the steps you performed for doing a certain task. If you have to help out your friend with certain PC problems and troubleshoots, use the steps recorder to record the steps you are performing and the best part of this tool is that the entire record is saved in the form of a zip file containing an MHTML format document, which can be mailed or shared with as many persons as you want.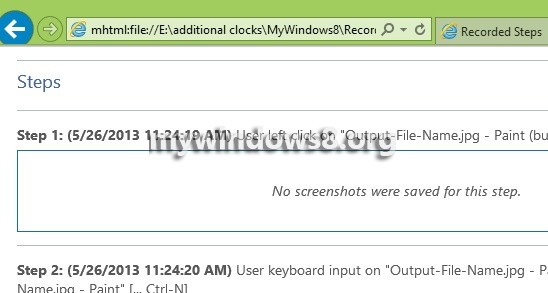 One thing that must be remembered is that, it captures screen shots, and gives a description of every step performed but does not capture anything you type on any document. The tool is undoubtedly useful as it captures full screen shots of the screen. The following tutorial will help you to open and use steps recorder in Windows 8.
Steps to Open and Use Steps Recorder in Windows 8
1. Press Windows+R to open Run window and type psr.exe and press Enter.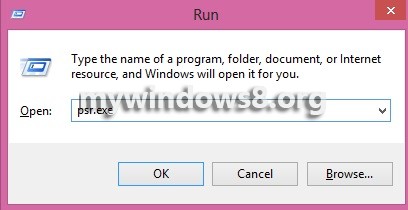 2. Now to change Settings, click on the arrow beside the Help button and click on Settings.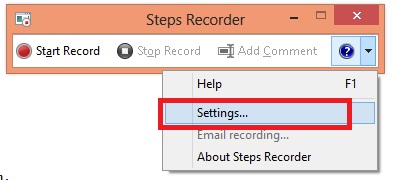 3. The first option that appears is the Output File. If you do not want to be prompted for saving the record, give a name to the output file. Giving an output file name is always recommended, as the default output name doesn't allow you to preview the steps after you stop the recording process. So click on Browse, go to the location where you want to save the file and then name the file.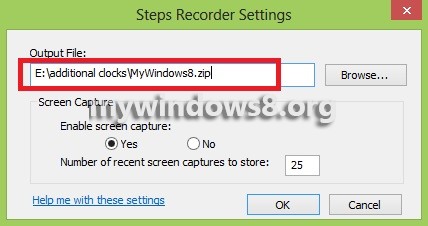 4. To enable screen capture, check option Yes or No and the corresponding screenshots. Click OK.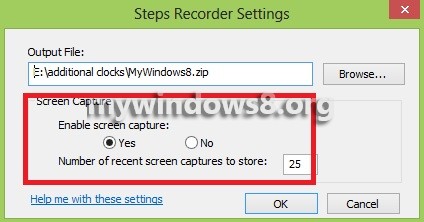 5. To start record click on Start Record.

6. To stop recording, click Stop Record.
7. After recording is done, you will find a zip file of the same name as you gave it before starting recording. Once you extract the files you will find a MHTML Document. Double click to open it. The screenshots will appear as shown in the preview image.