System protection is a functionality that on a regular basis makes and backs up data regarding your computer's system data, applications, drivers, and registry settings as restore points for every drive that possess the system protection functionality switched on. You can utilize these restore points to perform a system restore to revert these items to a former state just in time without impacting personal files. Restore points are created right before critical system incidents, such as the installation of an application or device driver. They're also made by Windows by using a planned job once in every seven days if no other restore junctions were made in the former seven days, but you can make restore junction manually at any point of time.
This will demonstrate you how to undo the last System Restore that you performed in Windows 8. This can be really facilitation if the former System Restore had surprising outcomes that you did not desire also, or it just did not aid you. System Restore is not available for Windows RT.
Steps to Undo the Last System Restore at Boot
1. Boot up to the System Recovery Options display screen, and click on the System Restore option in Advanced Options or type in the Run prompt( windows + R keys) shutdown /r /o /t 00 to boot up to the Advanced Boot options in Windows 8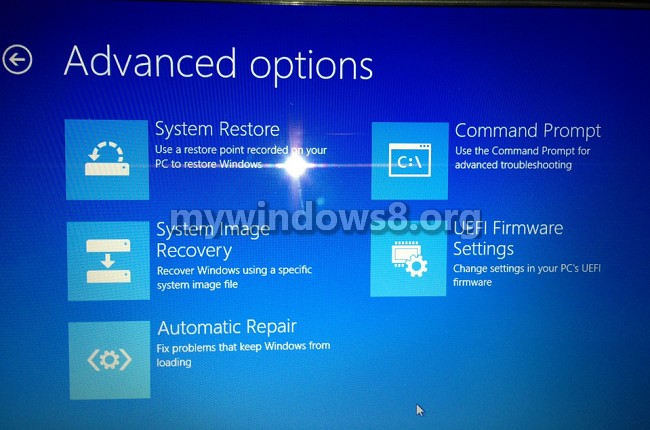 2. Select Undo the System Restore Option and click on OK to apply the changes.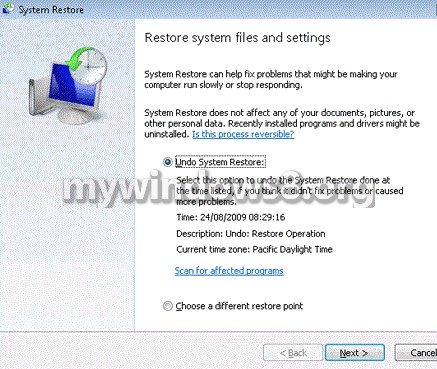 Steps to Undo the Last System Restore in Windows 8 / Windows 8.1
1. Open up the Power Task menu by right clicking at the left hand side bottom corner of your desktop or simply hit windows + X keys
2. Click on System
3. Click on System Protection on the left pane on the dialog box which opens up.

4. Choose Undo System Restore and click on Next.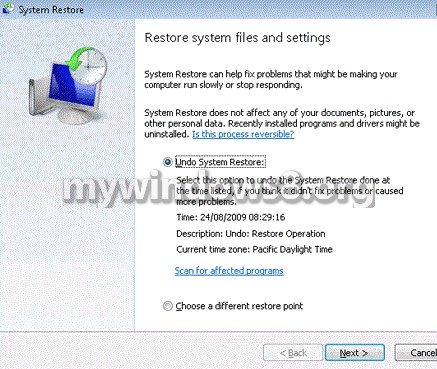 5. Now Click on Finish button
6. Click on Yes to confirm if the prompts displays stating that the process can't be interrupted.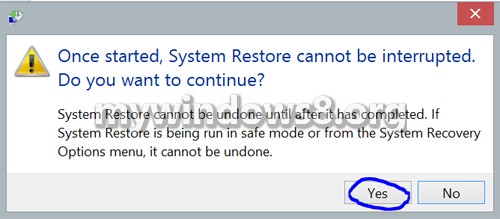 7. After the system performs a restart at the end of the restore process, you will be displayed a message shown below. Click OK to confirm to it.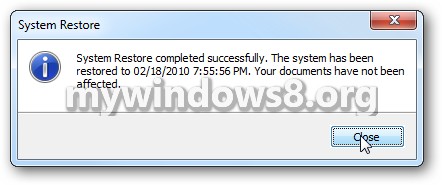 That's all should undo the changes made to the system during system restore.