Microsoft Band is an exquisite wearable device by Microsoft which is mainly built for health and fitness. However, this device was kind of cripple without a Windows Phone as many features of the phone could be unlocked or rather say accessed only by a Windows Phone. So if you don;t have a Windows Phone but a Microsoft band, then you have to keep running after Windows phone owners or buy yourself one. All these issues have found one resolution with a third party desktop app known as unBand.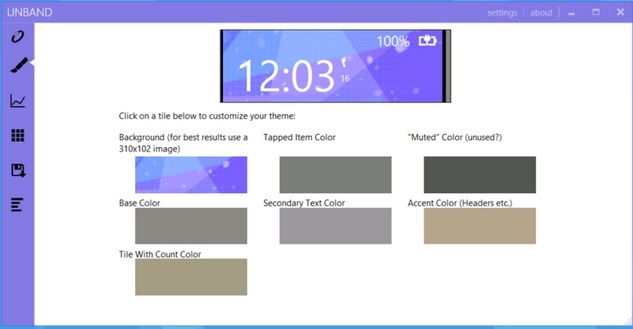 The unBand helps Microsoft Band users to change their settings, customize background and export data without the aid of a Windows Phone. Users can set their own background and personalize colors, Me Tile wallpapers etc. Besides customization of Me Tile Wallpapers, another important feature is the activity data export. This facility enables users to export data from Microsoft health Cloud service. There exists an app with similar features known as the Pimpy My band but even that app is also Windows Phone exclusive. Hence unBand is a savior in all respect. the webpage of unBand writes, "We also support exporting GPX files for those of you who like viewing your runs elsewhere."
UnBand app is supported by x86 or x64 PCs. The app is free, light weight with 424 kb size. Plenty of features can be incorporated in the Microsoft band and overall User interface is fresh in appearance and stable in performance. unBand's developer Oren Nachman said that unBand will be incorporating more features soon like graph live sensor outputs. presently he is taking suggestions from users to make the app more responsive and user-friendly.