Nowadays people don't want to remain content with a single smartphone for long. They not only change their handsets, but also change the ecosystem. As long as you are changing the handsets, there is not much hazard to deal with. But if you are moving from one ecosystem to another, the challenge is dire. Now, the difficulty level increases manifold times if you are trying to move from Android to iOS. iOS has a strong barrier around itself for enhanced protection and thus any porting of data or media files is not that easy. So, is there any solution that can ease your challenge? Yes, iMobie has a plethora of software applications for your iOS devices and the one that can perfectly serve your purpose of transporting data from one iPhone to another or from one Android device to another, is AnyTrans.
The iMobie AnyTrans Application provides full coverage of your iOS device. Here, we have provided a brief review about the software followed by the positive and negative aspects of the software.
1. First of all download AnyTrans.
2. Now, download the setup file, the .exe file. Now as the .exe file is downloaded, start installing the application. Click on Start.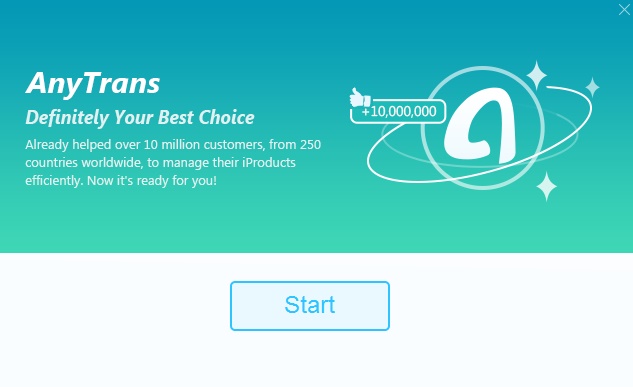 3. The application starts and the software UI opens.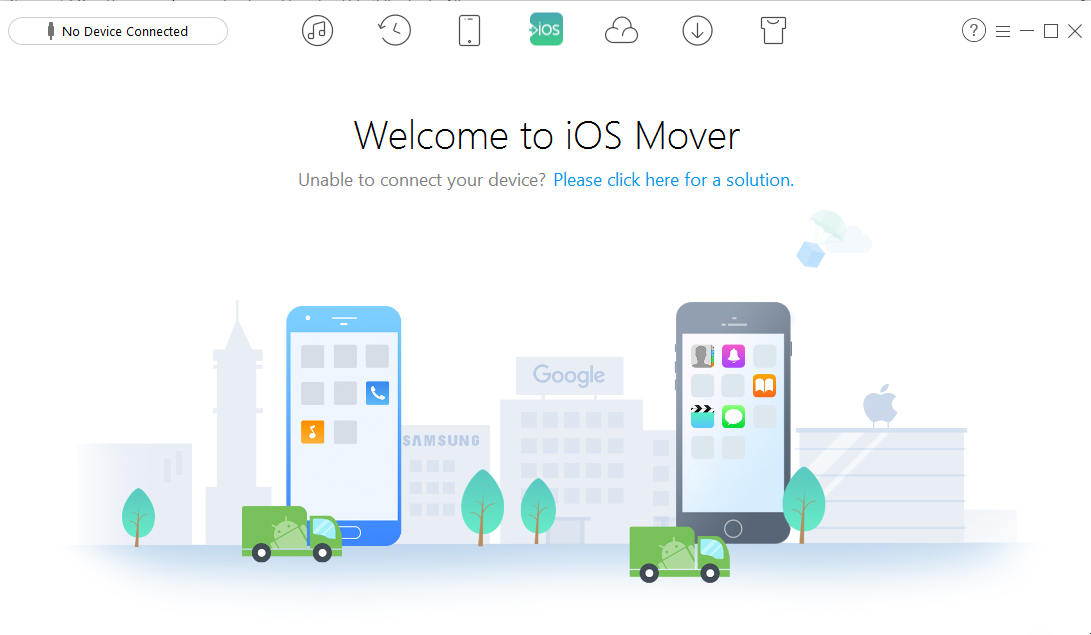 4. You will get several options to choose depending on your requirement. You can transport your media files, documents, contacts from Android to iOS device. You can move your data from your iPhone to the new iPhone 8, restore your iOS device lost data files and many more.
5. Now, choose the Device Manager option from the top panel of the AnyTrans software. Before that you have to connect both your old and new iOS devices, that is your old iPhone and your new iPhone 8/8 Plus.
6. The following options will pop up. Choose the one you require. The option you choose will take you through several steps. The entire process is extremely user friendly and hence you will never stumble while following the steps.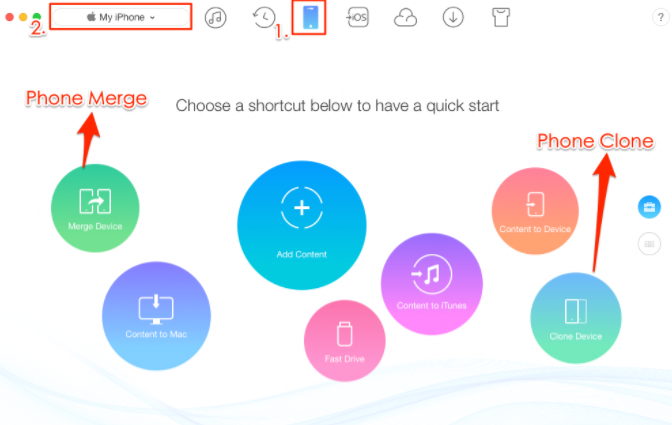 7. You will find the trnasportation process to be absolutely hassle free.
Pros and Cons
1. With the help of AnyTrans, you can clone everything, including messages, music, contacts, settings and more from old iPhone/iPad to the new iPhone 8 with 1 click. Users can enjoy what they want on the new iPhone without hassles.
2. It makes provision for selectively merging the essential, but scattered data & files from 2 or more different devices for the new iPhone 8 in seconds without duplicates. It's very easy to leave behind useless stuffs and remain everything important on new iPhone now, no data loss happens ever.
3. You need not restart the new iPhone, users are totally free to move photos, music, files and more from the old iPhone to the new one in few taps.
There is no negative aspect that we can mention. It worked perfectly and the data transport was accomplished without any lag. AnyTrans says,"Transferring files from your old iPhone to a new iPhone 8/X/7(Plus)/6s isn't a mystery with iTunes. That's because before iCloud featured on iOS 5, iTunes was the only way to transfer your iPhone content from one to another. But the story changed as many products and services offer more straightforward and convenient iPhone to iPhone data transfer solutions, which may turn this tedious job into a simple process." They have genuinely kept their words and the potential software is an example of that.