Windows 10 has introduced the Windows Spotlight feature that enhances the appearance and beauty of Windows 10 lock screen. Windows Spotlight has given a new definition to desktop lock screen where the OS provides new vibrant high definition images as lock screen. This ameliorated lock screen can be customized by the user. Windows supplies new images on a daily basis as long as you are connected to the internet. the images are from different genres. there are nature photography, animals, geometric dimensions, artistic photography of objects etc. With every image, Windows 10 asks you if you like the image.
This feedback is important as Windows arranges the images based on your preferences. Whenever a new lock screen image appears, Windows Spotlight ask you, if you love it or not. If like the image, then you tap on he heart sign that says "I like it". If you don't like the image or any of similar images, then tap on "Not a fan". The image is changed. The images are saved in a temporary file location in the C: drive and you can save them permanently. We have an article on how to save the Windows spotlight images. As mentioned earlier, the image is refreshed everyday and a new image appears on a new day. If you have no internet connectivity, or some bugs in the operating system, the operating system may fail to update the images. In that case, you have to refresh the image manually.
Get new Windows Spotlight Image for your Lock Screen in Windows 10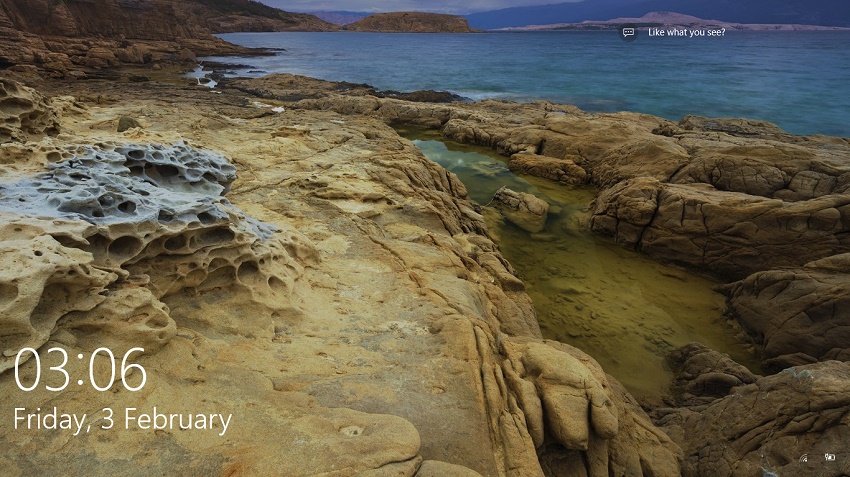 There are two methods by which you can get new Windows Spotlight images. there is no in-built method by which you can control the frequency at which Windows Spotlight changes images. We hope Microsoft adds this feature soon but as of now, you have to rely on some roundabout methods.
1. We have already discussed the first method. First of all, make sure internet connectivity is active. When the lock screen comes, click on "Not a fan" irrespective of the fact that you truly like the image or not. This will readily refresh the image and a new image will come.
2. The next method is turning off the Lock screen first and then turning it on again. So, open the Start Menu, go to Settings. Click on Personalization. Select 'Lock Screen' and open the 'Background' drop-down menu. Select 'Picture' instead of Windows Spotlight and select an image. Lock your system once to make sure the image has been updated.