The death of Professor Stephen Hawking marks the end of a glorious era. The globally acclaimed renowned physicist was not only of the greatest scientists of all time, but he was a symbol of strength and tenacity. He was an English theoretical physicist, cosmologist, author and Director of Research at the Centre for Theoretical Cosmology within the University of Cambridge. He passed away on March 14, 2018, at the age of 76.
Hawking suffered from a rare disease of motor neurons, called the amyotrophic lateral sclerosis and Lou Gehrig's disease, which paralyzed him eventually. He beat all odds and continued to inspire and surprise the world's with some of the cutting edge theories of physics.
Here are some of his rare pictures:



Stephen Hawking was born in 1942. He studied physics in Oxford and later went on to Cambridge for his postgraduate research in cosmology.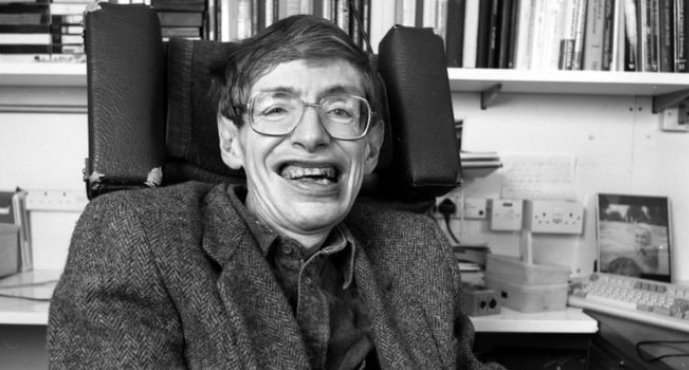 Hawking with his wife Jane on their wedding day. Hawking and Jane had three children, Robert, Lucy and Timothy. Hawking's illness and his passion with physics left Jane with the overwhelming burden of children, homemaking and getting shadowed by the celebrity status of Hawking. Eventually, Jane divorced Stephen Hawking and moved on with her musician lover. In 1995, Hawking married one of his nurses, Elaine Mason.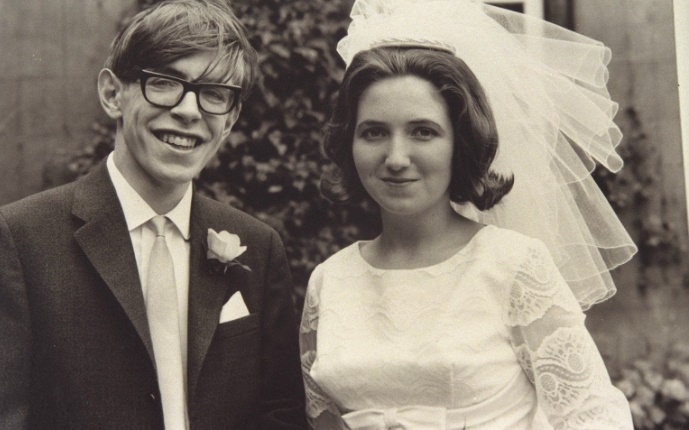 With his second wife Elaine Mason. They were married for 11 years before they divorced.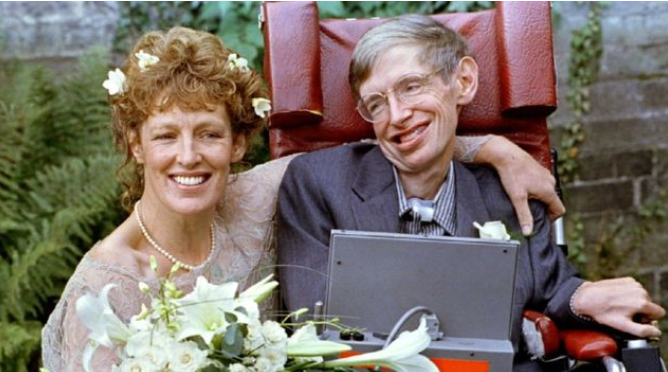 This is one of the most famous pictures of Stephen Hawking. In 2007, he became the first quadriplegic person to experience weightlessness on board a plane which is specially designed to simulate zero gravity.
Hawking with actor Benedict Cumberbatch. Cumberbatch portrayed the role of the famous phycisist on screen. Hawking is a critically acclaimed TV series.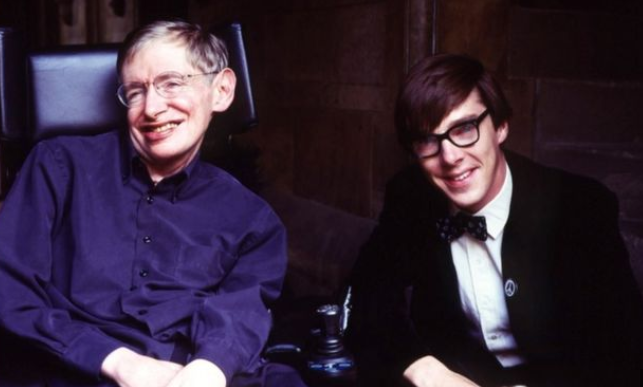 This snap was taken at the George Washington University in 2008.
With Nelson Mandela in Johannesburg in 2008.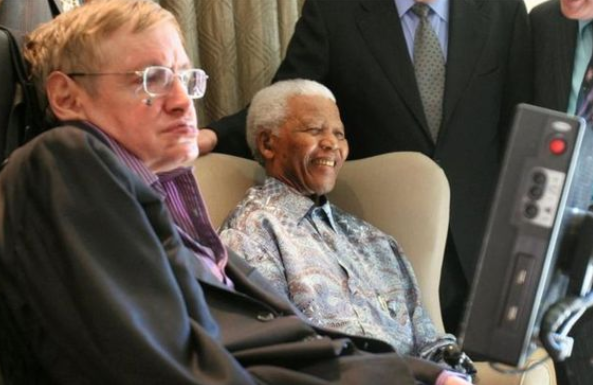 In 2009, he was awarded the Presidential Medal of Freedom by then-US President Barack Obama.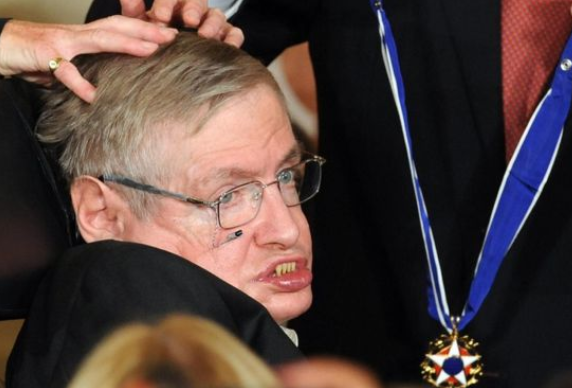 In 2017, Stephen Hawking spoke to an audience in Hong Kong by hologram, beamed live from his office in Cambridge.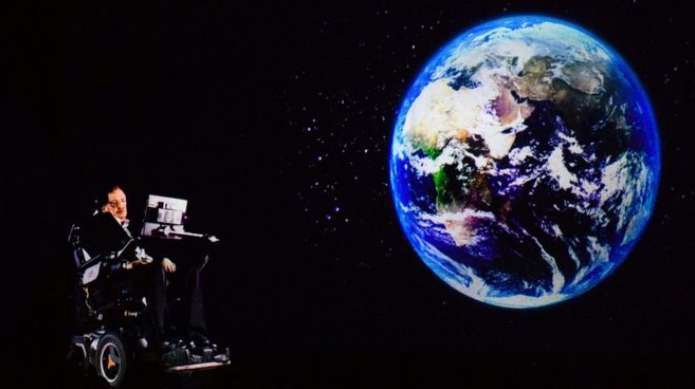 With Queen Elizabeth in 2014 at St James' Palace.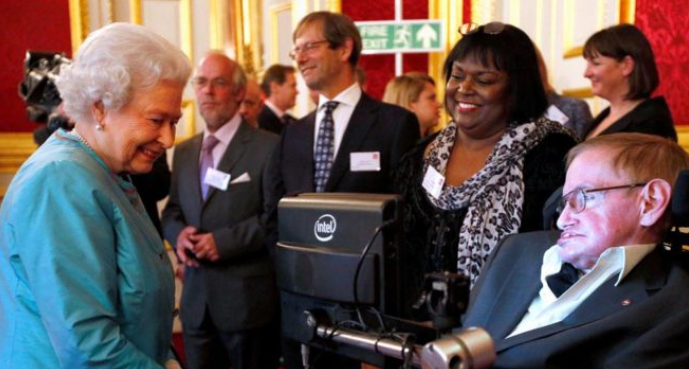 He used a wheelchair. he could not speak except through a voice synthesizer. He wrote the book A Brief History of Time in 1988. The book A Brief History of Time sold over 10 million copies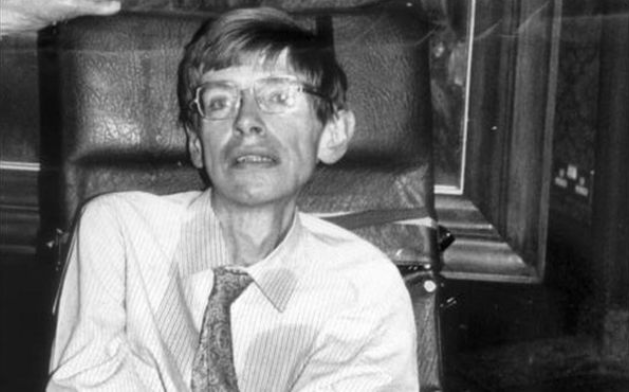 His legacy will go on till eternity.