Often Windows users encounter a problem, that the base filtering engine is missing or access is denied. In this context, I would like to share few things about Windows Base Filtering Engine. In simple words, Base Filtering Engine or BFE is a filtering platform that enables the operating system to filter all unnecessary stuffs like malwares virus. Hence, it is understandable that the main mandate of BFE is to provide the security platform to Windows Firewall Protections, IPsec policies and internet security protocols. BFE implements user mode filtering and malfunctioning or absence of this service can be detrimental to the Windows computer and the user.
Another important function of BFE is to control the working of Windows Filtering Platform. Windows Filtering Platform (WFP) is a network traffic processing platform that makes any software to hook into the Windows networking stack. It also allows performance of functions such as firewall, traffic shaping, filtering, accounting, etc. It also bolsters the functionality of many security products like Windows Firewall, Norton Internet Security, Trend Micro Internet Security, and many more.
If the BFE is stopped for any reason, then it can take a toll on your machine's security. There are several reasons that may cause BFE to stop. It can be an unintentional operation or dangerous virus attacks. The solution to these problems vary accordingly. In this article we will discuss about the first part only, i.e. to manually restart or start the Base Filtering Engine. If you find that the BFE has been removed owing to virus attack, then this process will not work.
Steps to Start/ Restart Base Filtering Engine in Windows 10
1. Press Windows+R to open Run window. Type services.msc and hit Enter to open Windows Services.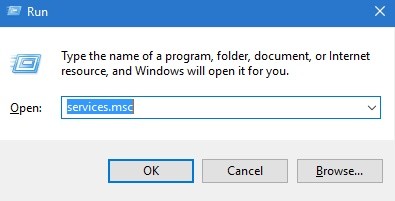 2. Now scroll down and find out Base Filtering Engine.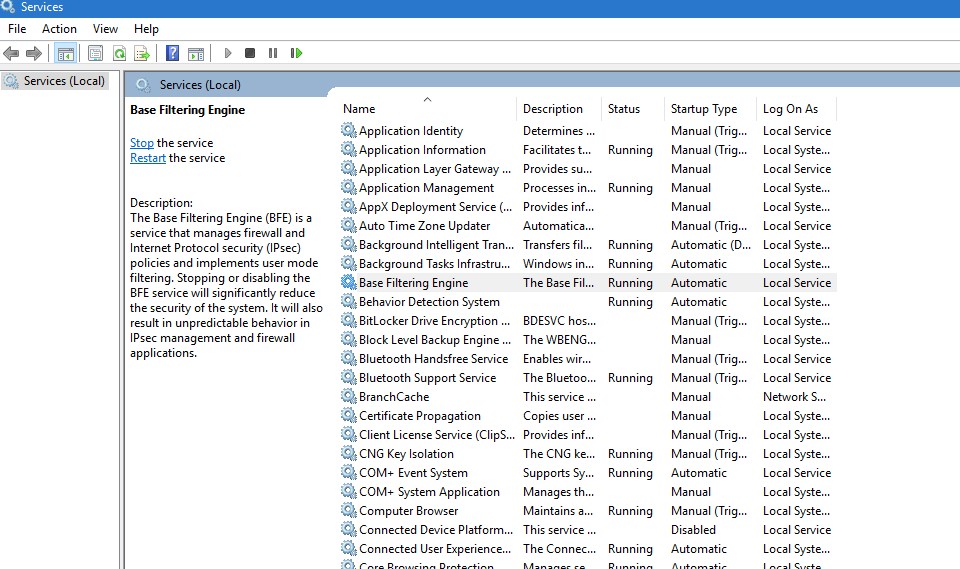 3. Now right click on the respective service, click on Start, if you find that the service is disabled, else Restart (if it is already enabled but not working for some reason).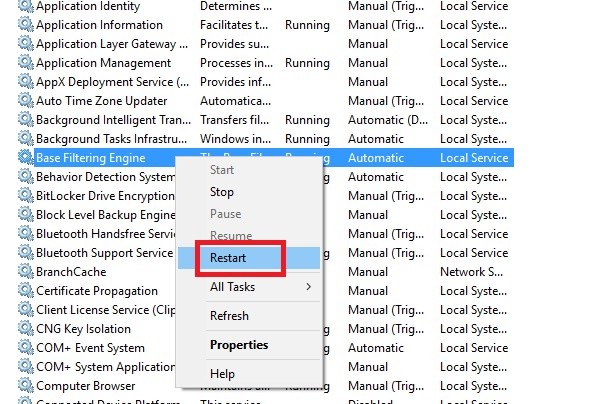 These should invariably solve your issue if it is not a virus attack case.