If you are planning to own The Nokia Lumia 928, then thousands and millions of Apps are soon going to rain on you once you bag the special offer of $25 powered by Verizon. Yes, just $25 and download the hottest apps like Pandora, Ruzzle, Hulu+, Angry Birds Star Wars and more than 1 lac applications. The range of the Lumia 928 starts from $49 and price increases with extra added features.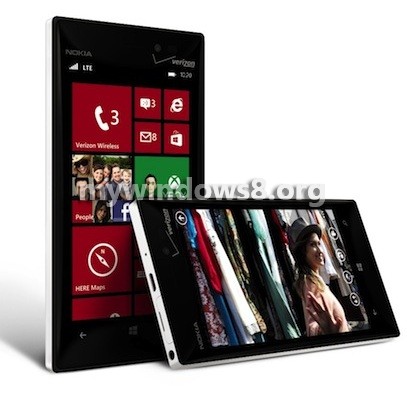 To enjoy the pool of apps, buy a Nokia Lumia 928 from Verizon. On purchase, you will be provided with a gift code of the Windows Store Apps offer $25. This code is to be utilized while performing the activation process. A single code can be redeemed for a single phone.
The most important dates to be remembered:
Validity of the offer within which you have to purchase the phone: May 16, 2013- June 23, 2013
Last date by which you must claim the code: July 7, 2013
Last date by which the code must be redeemed: September 29, 2013.
The offer is available in the United States, The smartphone is mandatory to be bought from Verizon to enjoy the offer and its conditions are subject to vary according to the scheme of the company.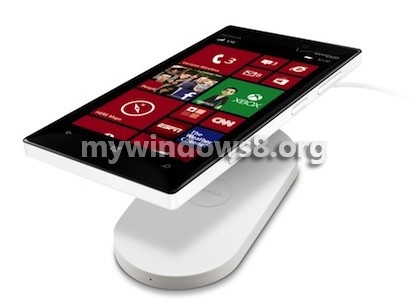 A brief description of Lumia and its specifications:
1. Special feature is the 8.7 PureView camera with Carl Zeiss® optics and Optical Image Stabilization to make you feel the ecstasy of beautiful photography even in low light.
2. Distortion free high power microphones which gives outstanding output even outside the home amidst roads and traffic.
3. Enriched with top navigation apps like ERE Maps, HERE City Lens, Here Drive+ and HERE Transit to make good use of Global Positioning.
4. Unique slim structure, very very stylish.
Specifications:
Dimension :
Height: 133.0 mm
Width: 68.9 mm
Thickness2: 10.1 mm
Weight: 162.0 g
Volume: 92.75 cm3
Display :

Display size: 4.5 inch
Display technology: AMOLED

Processor :

Processor Name: Qualcomm Snapdragon™ S4 for faster processing.
Processor type: Dual-core 1.5 GHz

Memory and Storage

User data storage: In device, SkyDrive cloud storage
RAM: 1 GB
Mass memory: 32 GB
Free cloud storage: 7 GB

Photography :

Main camera sensor: 8.7 MP PureView
Camera resolution: 3264 x 2448 Pixel(s)
Main camera focus type: Auto focus with two-stage capture key
Camera digital zoom: 4 multiple
Carl Zeiss Tessar lens: Yes
Flash type: Xenon flash
Flash operating range: 3.0 m
Flash modes: Off, Automatic, On
Secondary camera resolution: 1280 x 960 pixels
Secondary camera f-number/aperture: f/2.4
Secondary camera – other features: Video recording, Still image capture, Video call, HD 1.3 MP
wide angle

Navigation :
GPS, GLONASS, Magnetometer Technologies with innumerable software applications
Power management :
Battery model: BV-4NW
Battery capacity: 2000.0 mAh
voltage: 3.8 V
Removable battery: No
Maximum standby time (2G): 606.0 Hour(s)
Maximum talk time (2G): 11.8 h
Maximum talk time (3G): 13.0 h
Maximum standby time (3G): 513.0 Hour(s)
Maximum music playback time: 63.0 Hour(s)
Maximum cellular network browsing time: 6.3 Hour(s)
Maximum music playback time: 63.0 Hour(s)
Maximum Wi-Fi network browsing time: 7.0 Hour(s)
Wireless charging: Yes
Internet Accessibility :
Internet browser capabilities: Internet Explorer 10
Social apps: Facebook, LinkedIn, Twitter
Photo sharing: Share over Bluetooth, Facebook, Tap and share images or videos with NFC, Flickr,
Share on TV with Play to DLNA app, SkyDrive, Photo Beamer
Video sharing: Video sharing with NFC, YouTube, Flickr, Picasa, Video sharing to social network and internet, Facebook, SkyDrive
Location sharing: WP location sharing, Foursquare
Wi-Fi hotspot: Up to 8 Wi-Fi-enabled devices