SlingPlayer for Windows 8.1 is coming next month. SlingPlayer is the licensed software of Sling Box, a TV streaming media that helps to play audio visual content on Microsoft Windows, Apple Macintosh running iOS. SlingBox is a product of the well-known Sling Media.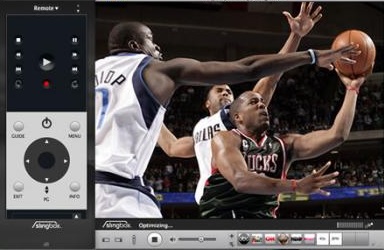 SlingPlayer is compatible with smartphones and tablets and these device can be used as a video streaming media when accompanied with the SlingPlayer app. Now that SlingPlayer is arriving with Windows 8.1, you can turn your Windows Phone 8.1 to Television anytime when paired with a SlingBox 500, SlingBox 300, SlingBox Pro-HD or SlingBox SOLO and a strong internet connection over 3G network or a Wi-Fi system. You can also watch TV outside home, but in order to achieve that make sure that your SlingBox is configured for internet-viewing. Other system requirements include a minimum internet speed of 250 Kbps while viewing outside home. The app must be updated from time to time to get a seamless streaming experience.
Sling Media will satisfy the Windows 8.1 users with another beautiful experience and the apps will look so elegant with a Surface tablet, a LUMIA or other hybrid Windows 8.1 devices. So, we are eagerly waiting for SlingPlayer to have a great season of entertainment.