Windows 8.1 brought many changes with it and some changes are related to the things that you love, like personalizing the Background with your favorite collage or photographs, organize your computer with Apps, People and photos. You can choose image, a collection of background images or just simple solid colors. Windows 8 was the most controversial and talked about OS, as soon as it was released. Its update version Windows 8.1 brought with it many changes which were acceptable by most of the users, like the reincarnation of the Start Button, All Apps start screen and many more. Windows 8.1 introduced many new security services like Picture Password which were meant for tablets and mobiles and numerous personalization options. The following tutorial will help you to show Color or Image for Windows 8.1 Background in PC settings.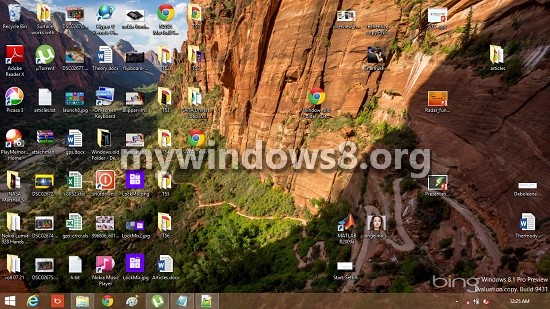 Steps To Show Color or Image for Windows 8.1 Background in PC settings
1. Press Windows+C and go to Settings and click on Change PC Settings and then open Ease of Access.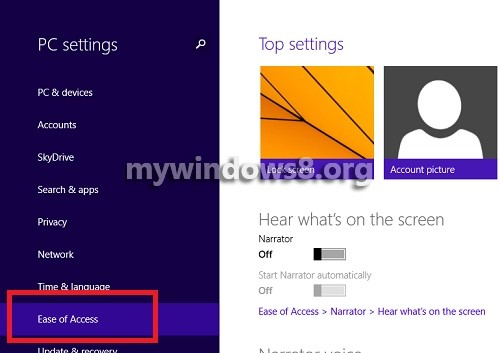 2. Now click on Other Options.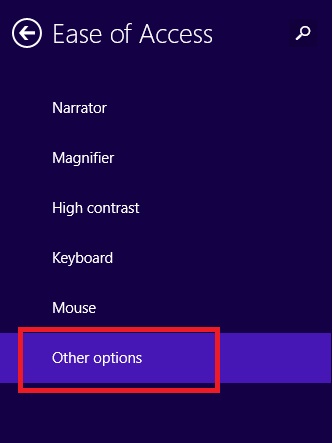 3. To Show Image for Your Windows Background, find out the option Show Windows Background and turn the slider to the right and turn it on. Close PC Settings.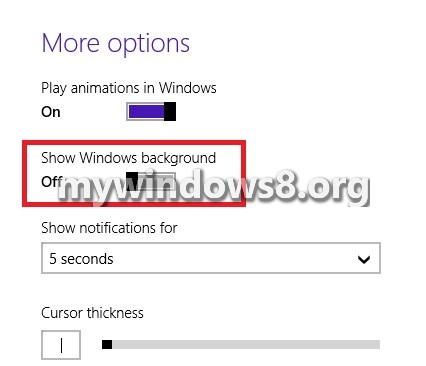 4. To show color for Windows Background, move the slider of Shows Windows Background to the left to turn it off.
5. You can personalize the background color if you want.