With the latest upgraded version of Windows 8, i.e Windows 8.1, you can send links of web-pages directly by using the Mail App. Several screenshots of desktop, pictures, web links that we send and receive daily can be done in the conventional way with which we are used to but when we have the facility to directly share, we also must know about the process. The first and foremost requirement is to sign in your device using your Windows Live account. If you do not have a live or outlook account create one. Then the rest of the things are quite simple. Just hovering to the charms bar and hitting share you will be redirected to the available options like Mail, Post to Facebook and other applications. From there choose the one you need and then you will navigate to the App page of Mail. Add subject, writing or anything you want to add. Once you send the Mail, you can view the sent mail from the App itself. The following will take you through some easy and simple steps.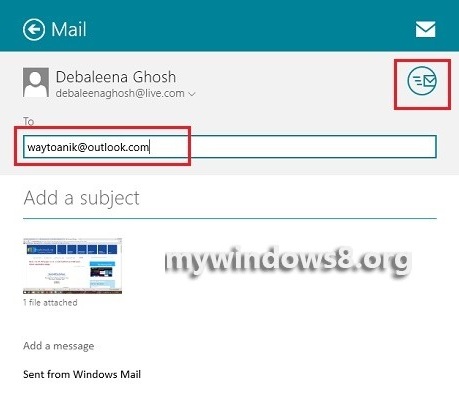 Steps to Share Web Links via Email in Windows 8 and Windows 8.1
1. Open the web page and then open the Charms Bar Windows key + C and click on Share.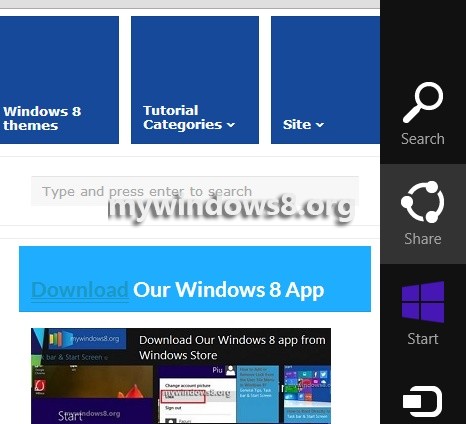 2. Now select Mail.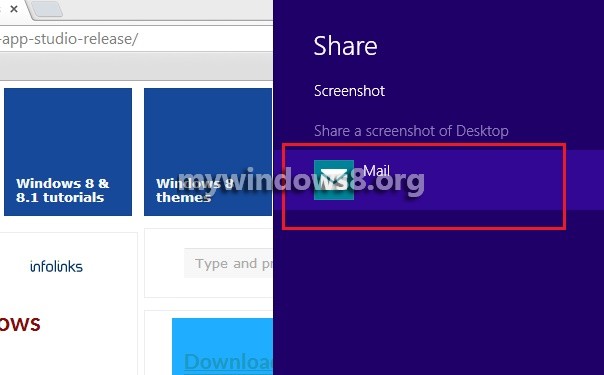 3. The mail box opens, type the name of the reciepient and click on send icon.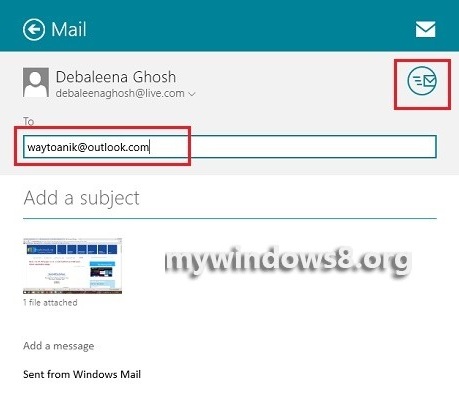 4. You can view the sent mail from the Mail App.