This tutorial will help you to setup Dual monitor in Windows 8.
Windows 8 comes along with several new features of which setting up dual monitors being a major one. This idea of multiple desktop comes from Linux operating system.
Android also uses multiple desktop configurations. So, this version of windows has added this new feature. In Windows 8 the dual monitor property has the ability to include
the Taskbar on each monitor in the extended display, and a single wallpaper can be extended in both the desktops, or different wallpapers can used for different desktops.
You can run different applications in different desktops. There are a few ways in which you can configure dual desktop in windows 8, you can reach the second screen settings from the control panel but there is a shorter method too.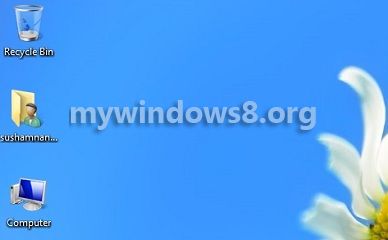 Follow a few simple steps to setup Dual monitor in Windows 8
Steps to setup Dual monitor in Windows 8
1. Firstly, press Windows along with P button to get the Second Screen metro bar, select Extend option.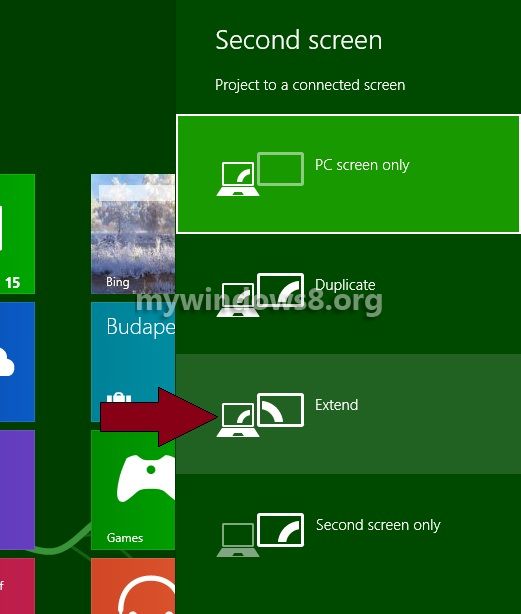 2. You will find that your desktop wallpaper has been stretched. Now, right-click on your desktop and click on Screen Resolution.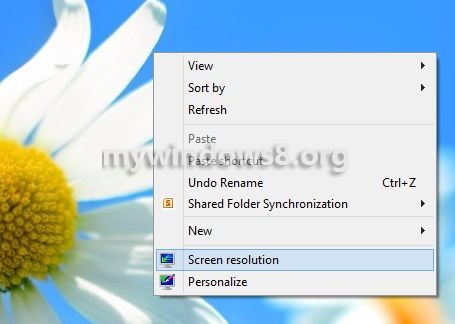 3. Now, in the new window check the Multiple displays option, it should be in Extend these displays mode to be in dual display mode.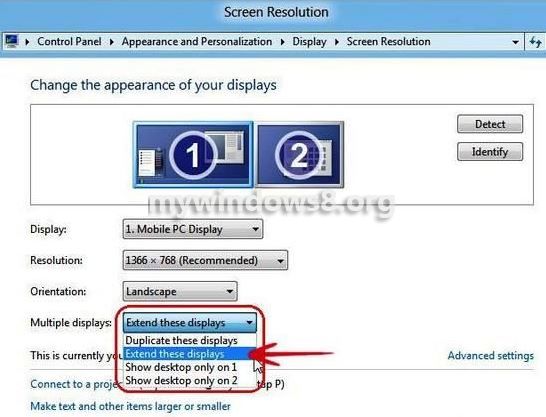 If you are still facing any problem in setting up Dual monitor in Windows 8 then go through this article, Overcome Dual Monitors Problem with Windows 8 Drivers.