Picture password is a new type of security system that can be used to protect your touch sensitive Windows 8 and 8.1 device. It is important to notice that picture password is meant for touch device where drawing gestures is easier to handle compared to normal laptops. Picture password let you select a picture and then set it on your screen. After verifying the picture, you will be asked to draw 3 patterns on the picture and you will have to remember the exact patterns, the serial order of those patterns and the respective positions where you drew it. This means, if you drew three patterns a straight line, a circle and then a tap, next time onwards whenever you log in using the picture password, the ordering of the patterns should be the same. Any change will not be accepted. The pattern sensors are highly accurate any slight wrong drawing will lead to password mismatch. It also takes into account the position of the patterns with respect to the pictures. So you can imagine how strong security system does it provide. There are many more security systems in Windows 8.1 like Pin, email password and general password. The following steps will help you how to set picture password for your Windows 8.1 device.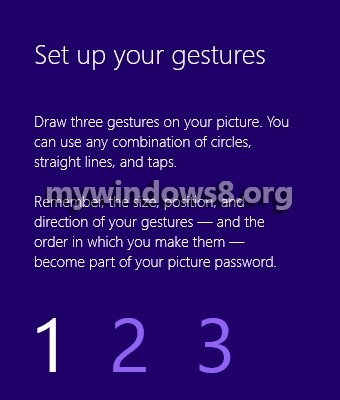 Steps to Set Picture Password in Windows 8.1 computer
1. Open the charms bar Windows + C, go to Settings and click on Change PC Settings.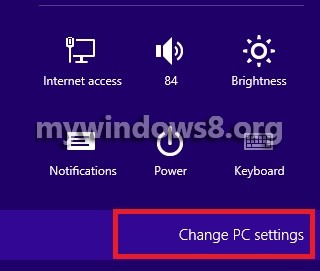 2. Click on Accounts.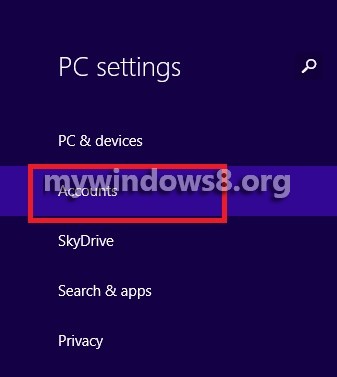 3. Now, click on Sign-in options tab.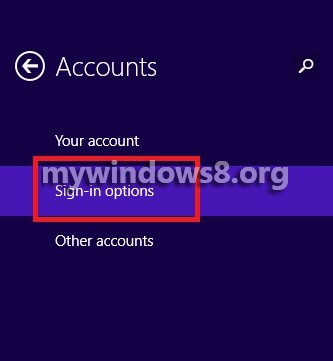 4. Under Picture password tap on Add.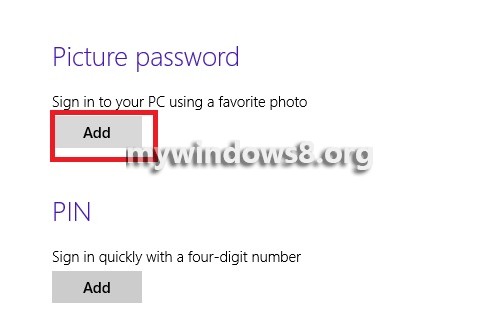 5. Next you will have to type your log in password.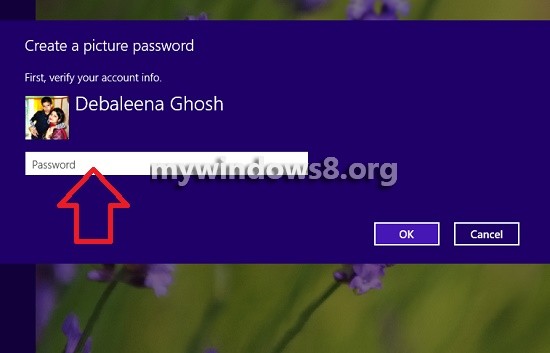 6. Next comes the step of choosing your picture password.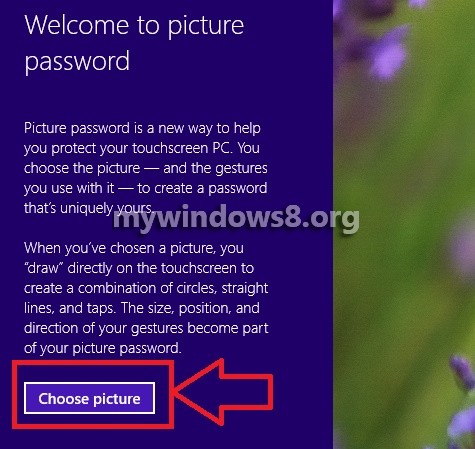 7. Select an image of your choice and then you will be asked to verify whether you want to keep that image or select a new image. If you confirm click on Use This Picture.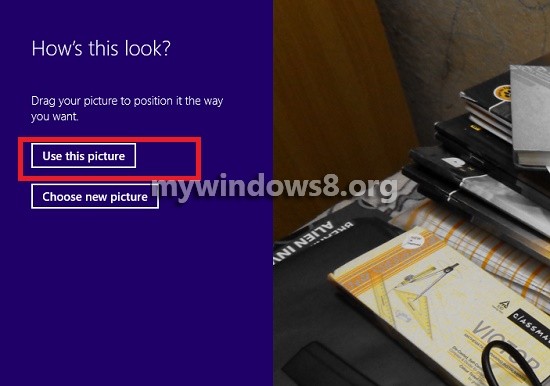 8. Draw three gestures as instructed and follow the instructions. Be very careful while drawing the gestures.