Windows have several methods of capturing screenshots. Windows 10 has a Snipping Tool that lets you capture screenshots along with the conventional PrtSc button but all these can work on desktop only. The following tutorial will show you how to screenshot the lock screen and login screen in Windows 10.
Steps to Screenshot The Lock Screen And Login Screen In Windows 10
1. Press Win+L to lock your system. Once the screen is locked, press Print Screen key on your keyboard. The lockscreen is captured. Now, unlock your system by entering your login credentials. Launch the Paint app. Open Edit and click the 'Paste' button or simply hit the Ctrl+V combination. Your screen capture will be captured completely.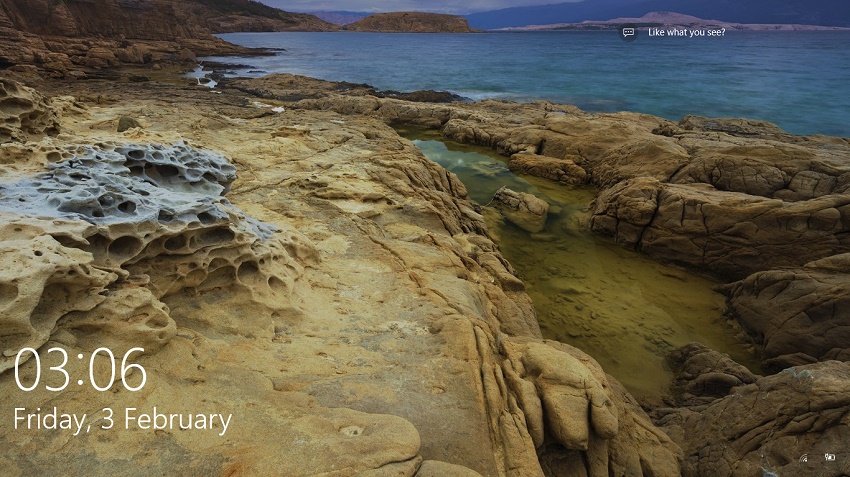 You must be wondering how easy it is to capture screenshot of Windows 10 lockscreen. In this way, you can capture any activity and all widgets even though the cursor will not be included. But this process will not work for Login screen. The Print Screen key will not work in this case. But that doesn't mean it isn't possible. Now for login screen the Snipping Tool comes into play. The Snipping Tool is an important aspect of Windows 10 and it can also capture login screen.
2. For deploying the Snipping tool to capture the login screen, you will have to tweak the Windows registry files.
3. Press Windows+R to open Run window. Type regedit, and hit Enter to open Windows Registry Editor.
4. Navigate to the location HKEY_LOCAL_MACHINE\SOFTWARE\Microsoft\Windows NT\CurrentVersion\Image File Execution Options.
5. Right click on n empty space in the right panel, create a new key, and name it utilman.exe. Next, right click on this key, create a new string value via Edit>new>String value and name it Debugger. Set its value as:
C:\Windows\System32\SnippingTool.exe
6. Finally lock your system and go past the lock screen to your login screen.
7. Now open Settings and open snipping tool. Use it to capture the entire screen.
8. Now open Paint, and paste it. That's all!