Windows 8 is more secure than other Windows operating systems that came before it. Besides UEFI Secure Boot optimizations and SmartScreen Filter it comes with built-in anti-virus protection. In other Windows Operating Systems after installing them, users need to install an Anti-virus program to secure their system. But in Windows 8, Microsoft has included its Anti-virus program, "Windows Defender". That means Windows 8 users get out-of-the-box protection. So you may not need to spend some extra bucks for another third-party anti-virus program.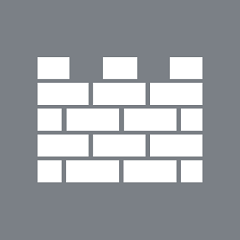 But Windows Defender comes with many limitations. If you have used third party anti-virus programs like Kaspersky, McAfee, Avast, Bit Defender etc. you may feel Windows Defender lacks some features. Most of the third party anti-virus programs add an option in Context Menu (right-click menu) of the files, folders or drives to scan selectively. Suppose you want to scan a particular folder, you do a right-click on that folder and select the option to scan the folder with your anti-virus. But this feature is missing in Windows Defender. In case of Windows Defender, you will not get any option in context menu. Then, is it possible to selectively scan a drive or folder by Windows Defender. Yes it is. Follow the steps below to scan selectively using Windows Defender.
Steps to scan selectively using Windows Defender
1. Press Windows + Q to open Apps Search, search for Defender and click on Windows Defender from searched results.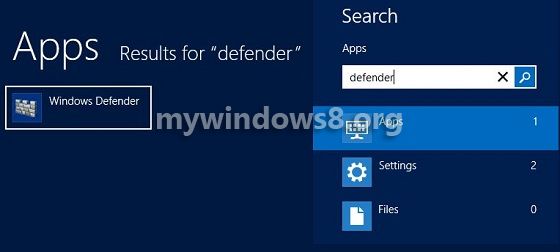 2. Now in Windows Defender select Custom Scan option and click on Scan Now.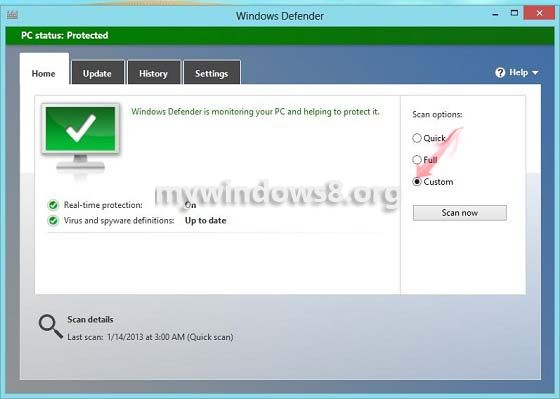 3. Check the drives or folders that you want to scan and press OK.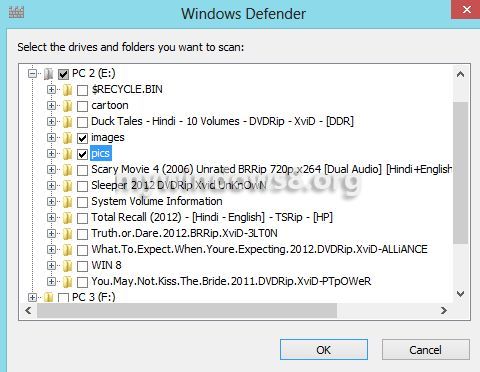 That's it. Windows Defender will start scanning those folders or drives.