This tutorial will show you how to run old games and software on windows 8.
With the advancement of world the technologies advance too, and with the advancement of technologies the older technologies get out-dated and become incompatible with the newer technologies. In the case of Applications and Software this is very true. When we try to install an old game on the newer operating systems, it shows incompatibility error.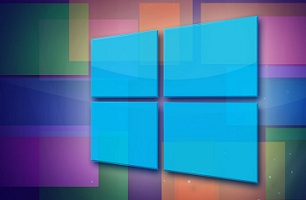 But it is true that all the games and applications that are compatible in Windows 7 will be compatible in Windows 8 too. One of the main objectives of the Microsoft Windows 8 development team was to make those applications and games which were compatible in Windows 7 to be compatible in Windows 8 too.
Despite that it could not cover up for the application and games of the older versions of windows to be compatible in Windows 8, some of them are and the others aren't.
Follow a few simple steps to run a old version program in Windows 8 with compatibility mode. For the explanation purpose we select the old version of Splashtop Streamer to explain. If you are facing problem in playing Minecraft in your Windows 8 then you may read this Minecraft Compatibility post written by me. You will need to perform some extra steps there to play Minecraft in Windows 8.
Steps to run old games and programs on windows 8
1. First of all, Click on the setup file of the application or game you want to install in Windows 8. As it is not compatible with Windows 8 a "Program Compatibility Assistant"
window opens. Click "Run program using compatibility settings".

2. These settings were just for the installation of the program, now for running the program you have to follow few other steps.
3. After installation a shortcut for the Application or game is created on the desktop by default or else find the source folder. Right-click on the shortcut and click
Properties.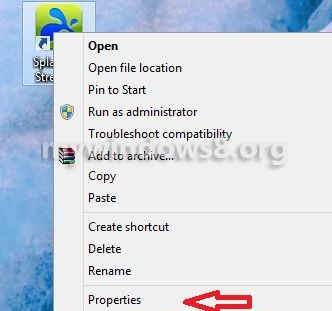 4. It opens the Properties window, navigate to Compatibility tab. Now according to your Application or game compatibility with the older versions of Windows operating systems choose the Compatibility mode and clickOK.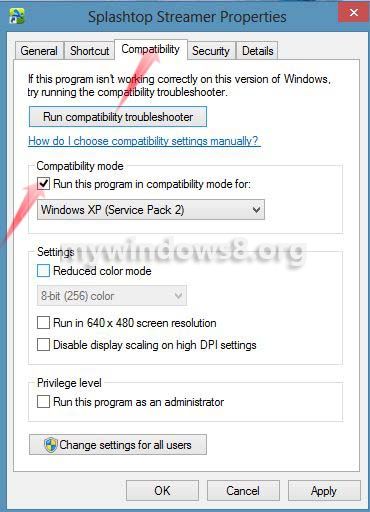 5. If you don't know the exact compatibility of the Application or game then click on "Run compatibility trouble-shooter to choose the setting".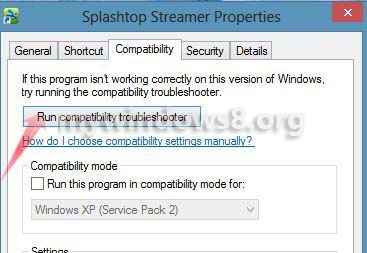 6.A new window appears, click on "Try recommended settings" to run the Application or Game.

7. Windows will automatically detect the ompatibility mode for your software. After windows finishes completing compatibility settings it displays a new window "Program Compatibility Trouble-shooter" over there click on "Test the program…".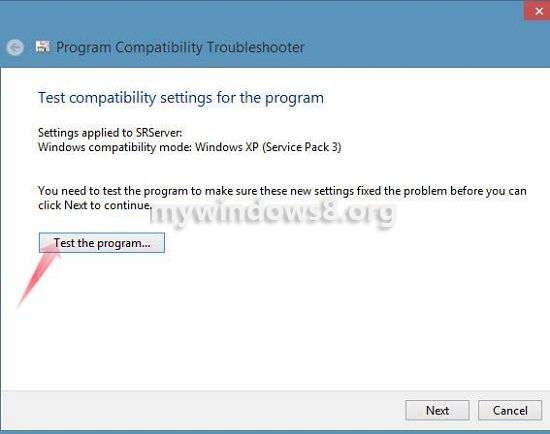 8. If your program runs successfully, click on "Next" and select "Yes save these settings for this program" to save your selection for future purpose and start using the game or the software.