RethinkIE is the latest project of Microsoft that highlights Internet Explorer as a new era of web technology. RethinkIE video tells the story of the inevitable existence of web in human life as a collage of everything that is happening in the universe. Microsoft is trying to portray some unconventional web experience and out of the box thinking.
Microsoft has taken up some joint ventures to boost up each and every field from gaming to entertainment to be perfect. Microsoft and Red Bull took up new projects to game a more lively gaming experience for hardcore gamers. Those are game lovers although not gamers have surely something to enjoy as well. Atari has teamed up to make html game called Atari Arcade. Other interesting games are Contre Jour and Hover.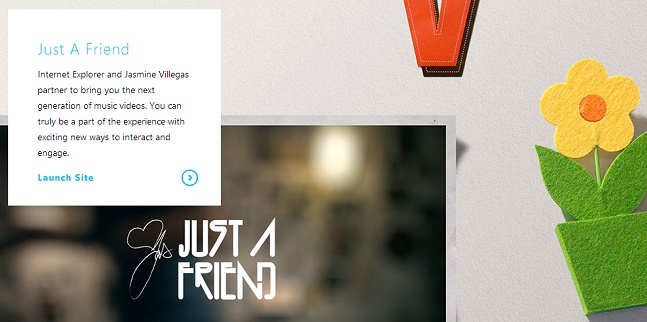 Just A Friend
Internet Explorer and Jasmine Villages worked in partnership to gift you the next generation of music videos. You can truly be a part of the experience which IE promises to be exciting, interactive and captivating.
Everest: Rivers of Ice
Internet Explorer and Glacier Works take you on a breathtaking expedition to mount Everest anywhere at any point just using only your fingertips.
The new IE has promised to give a lot of features to surprise you. In a way they are trying to excel more than its consistent competitor Google. Google has par excellence when web browsing is considered and has proved to be more flawless than Microsoft itself. Hence this new campaigning.