Content Advisor is a tool for keeping a check on the range of matter that your computer can use on the Internet in Internet Explorer. After you switch on Content Advisor, only ranked content that conforms to or crosses your standards can be seen. You can alter the settings to accommodate your tastes. This article will demonstrate you how to totally reset Internet Explorer Content Advisor back to it's default settings as if it was never enabled or had settings been altered.
Reset IE Content Advisor using a .REG File
1. First of all download the .rar file. Download
2. Click on Save, and save the .rar file onto your system.
3. Open the .rar file and extract the registry file onto the desktop.
4. Double click on the extracted registry file to attach it to your current system's registry.
5. Click on Run, Yes, Yes, and OK when asked for by UAC.
6. Close and open again Internet Explorer.
7. When completed, you can remove the downloaded .reg and .rar files on the system if you want to.
Manually Reset IE Content Advisor in Registry Editor
1. Open the Start Menu.
2. In the search line, type regedit and press Enter.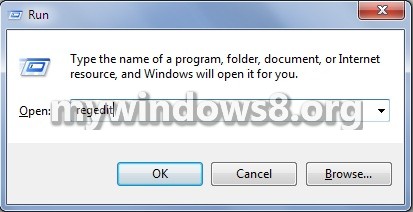 3. If prompted by UAC, then click on Yes.
4. In regedit, go to
HKEY_LOCAL_MACHINE\SOFTWARE\Microsoft\Windows\CurrentVersion\Policies\Ratings

5. In the left pane, expand Policies and right click on Ratings and click on Delete.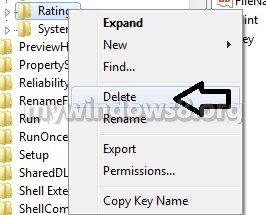 6. Click on Yes to confirm the deletion of the keys.

7. Close registry editor.
8. Close and re-open Internet Explorer to view the changes.