This article will help you to change explorer.exe in Windows 8.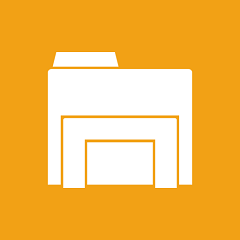 What is explorer.exe?
explorer.exe or Windows Explorers is a common process in Windows Operating Systems. The explorer.exe file is a Windows GUI shell and it is needed to browse files and folders in Microsoft Windows. So, basically whatever you see in your computer- the taskbar, folders, files with in folders, drives, icons etc. all are actually opened with Windows Explorer. Without explorer.exe process nothing will be shown in your computer except the background image. During the system start up explorer.exe launches automatically as a core Windows process. Upon its execution a windows opens, which allows users to navigate to different folder and locations and access files.
explorer.exe can be found in "C:\Windows" folder. Generally the file size of normal explorer.exe in Windows 8 is 2.01 MB (2,115,952 bytes).
It is not recommended to change this explorer.exe file. Because duplicate explorer.exe files are the most easiest method to invoke different malware in your system. It can sacrifice your privacy and can put your system in danger. But sometimes you may need to replace explorer.exe for different reasons.
1. Many third party windows themes need to use their own custom explorer.exe file to change your taskbar, start bar or bringing back start orb in your Windows 8. So, to use those themes in full function, you may need to replace the original explorer.exe file with the custom one, included in the theme pack.
2. Again, if your explorer.exe file got corrupted because of any virus attack, you may want to replace this file with a fresh explorer.exe file, extracted from original windows set up or from previous back up (you may have copied explorer.exe before it got corrupted).
In those cases, if you try to replace your current explorer.exe with a new own, you will find that Windows will not allow you to perform that job, even if you are logged in from an Administrative account.
There are two methods to change Windows Explorer (any windows system file).
Method 1. Grant permissions to replace explorer.exe (any system file)
Method 2. Using Take Ownership method replace explorer.exe (any system file)