If you want to reinstall USB drivers on Windows 8, go through this tutorial.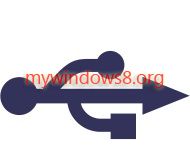 USB is the acronym for Universal Serial Bus. USB is a global standardization of connection of a computer with wide ranges of peripheral devices like pen drive, hard disk, keyboard, mouse, phone, tabs, camera, printers, scanner and many more for communication mainly data transfer. USB can also be used for supply of electric power. That's why we sometimes use USB cable to charge our mobile phones from laptops and desktops. You may wonder what this USB is actually. It is a company standard that has been developed in the 90s that defined a set of protocols used for connections used in a bus while transferring data between a computer and another compatible device. The advantage of USB is that, one terminal being same for a USB cable; the peripheral device can be connected to any computer of the world. Hence it has got the name Universal. So one can easily imagine the utility of USB. Sometimes, the drivers of USB get corrupted or are disabled by mistake or by virus attacks. So you need to fix that problem.
In this tutorial you'll learn to reinstall USB Drivers on Windows 8.
Steps to reinstall USB drivers on Windows 8
1. Press Windows Key + C to open Windows Charms bar and go to Search. Type Control panel in the Search Bar and press Enter to open Control Panel.

2. Go to Hardware and Sound.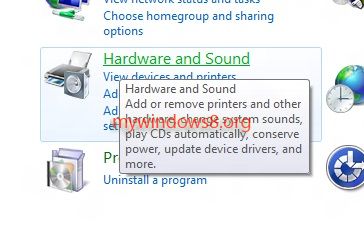 3. In the new Window, click on Device Manager. If prompted by UAC, click "Yes" to continue.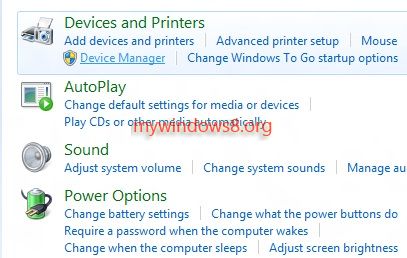 4. The Device manager opens. Click on the arrow beside the Universal Serial Bus Controllers to expand the options.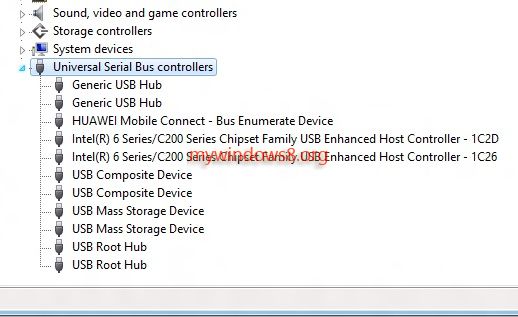 5. Now select USB root Hub, right-click and click on Update Software Driver.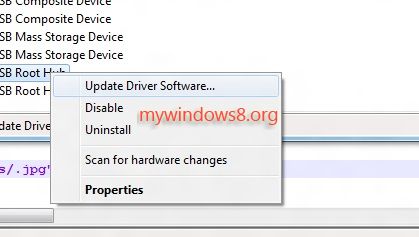 6. The new window will prompt you to search the internet and search for driver or browse the computer.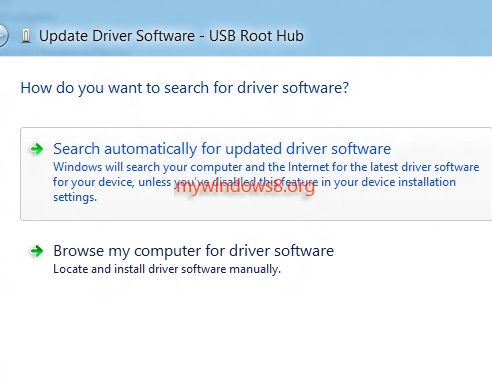 7. Searching and updating will take some time.