Disk Drill is a very useful and beautifully designed utility software application that can recover any lost data from your computer. Disk Drill is a free hard drive data recovery app for Windows as well as Mac. The Windows version is compatible with a wide range of Windows versions like XP, Vista, 7, 8 and 10. If you have lost your photos or important files from your computer, you can look forward to Disk Drill as it can not only recover files, but also search for a lost partition and rebuild file systems.
In this article we are reviewing the Disk Drill application that not only recovers deleted photos but also much more.
How To Use Disk Drill Data Recovery Software?
1. First of all you have to download the Disk Drill Data Recovery Software. Download the .exe file. As it opens, click Next to continue.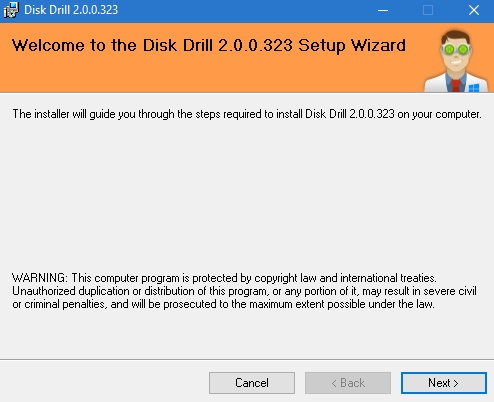 2 Next, you have to select the installation folder . Follow the instructions as directed. The installation starts.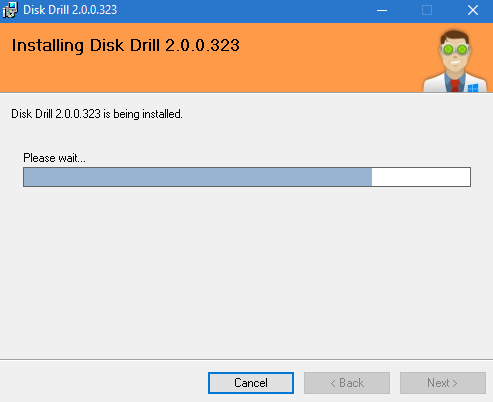 3. The Disk Drill app user interface looks like this. You will come across a short user guide first. Then, you can find the partitions that can be recovered. Select any partition that you want to scan. Click ok Recover.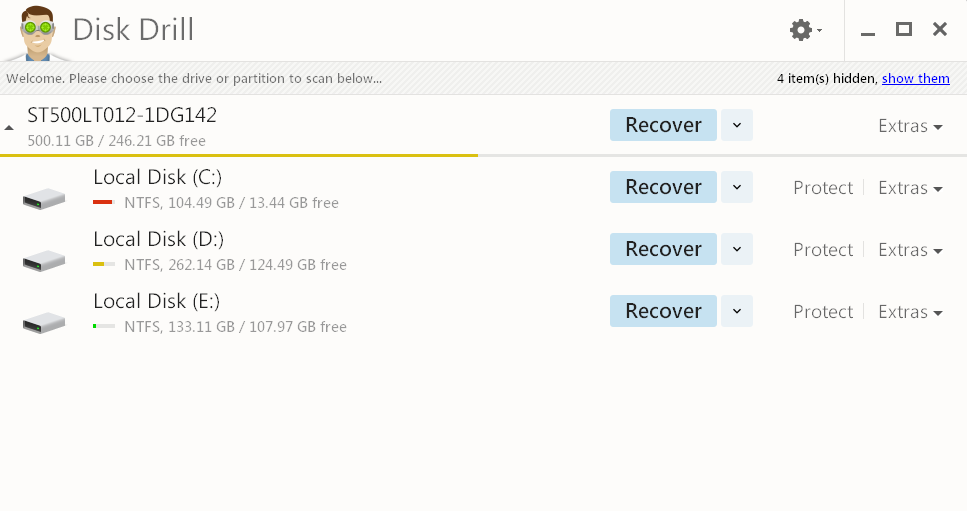 4. The application will run a quick scan and amass all the chunks of files that is recoverable. Here, you must notice one thing. Not all files are recoverable by Disk Drill. Only those files that are available in the preview list can be recovered. After the quick scan is complete, deep scan will start automatically. You can save the entire scanning session and even pause the process. In the left panel, you will get the filtering options. For example, if you have lost your photos and want to scan only by photo file types, then you can filter your scan.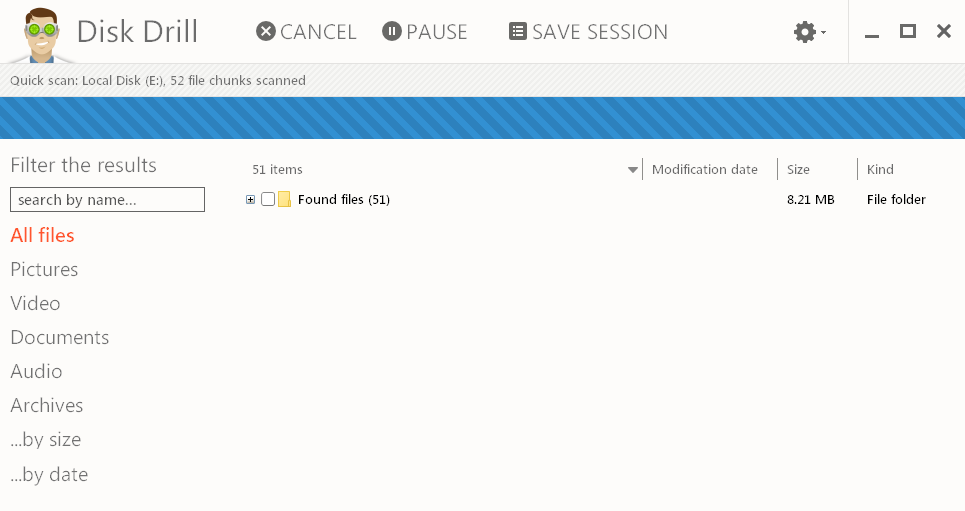 The deep scanning takes a lot of time as it ventures through each and every corner of the target partition. When the scanning completes, you will get a treelike list of recoverable items along with the reconstructed items list.
Pros
The best thing about Disk Drill is that you an also check real time progress of the recovered and found files. That is, you need not wait for the entire time to understand whether the process is going on or not.
Disk Drill can recover copious types of files. The file type compatibility as is big as 200 file formats.
ANother impressive and important attribute of Disk Drill data recovery software is that it takes care of a plethora of real situations like accidental emptied Recycle Bin, data deleted by mistkae, virus attack,boot record corruption, lost or inaccessible partition, power failure, etc.
The user interface is really efficient. The design is neat and sophisticated with user friendly menu and options.
The professional level quick and deep scan process is available to both free and paid versions.
As a neutral reviewer, it is my job to review both the positive and negative aspects of the software. Let's have a look at the cons:
Cons
The software is pretty simple and neatly designed and has no such negative aspect to be disussed. But still, of one point that can be stated here is that the free version can only recover 500 MB of data, which is really small compared to the usual data size.
This is our review on the software. Even though, it serves multitudinal purposes of data recovery, it is still regarded as one of the best deleted photo recovery software applications. the emphasis being put on recovery of photos is not because it's inefficient in recovering other stuffs, but because the requests for retrieving deleted photos is much more than that of any other data recovery.