When you open the Notification Panel or Action Center in Windows 10, there are some Quick Actions options like Tablet Mode, WiFi, Connect, Note, All Settings. By default there are a total of 4 options that are displayed under Quick Actions- Tablet, Connect, Note and All Settings. You can find these settings from the Notifications & Actions menu from Settings. If you do not want this feature to appear, then you can remove all these options using the Registry Editor. You may also increase or decrease the number of items to be displayed on Quick Actions menu and then rearrange the items according to your requirement. The following tutorial will show you how to rearrange the items.
Steps to Rearrange Action Center Quick Actions in Windows 10
1. Go to Start Menu and click Settings.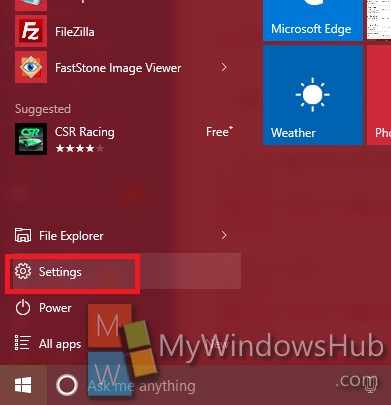 2. Tap on the System icon.
3. Go to Notifications & actions.
4. In the right panel, press and hold a quick action item you want to rearrange on the right side. Then drag and drop to where you want within the other quick actions to rearrange them. Repeat for any other quick actions you want to rearrange.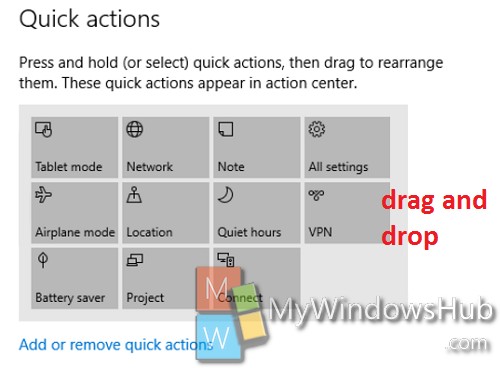 5. Close Settings.