Windows 8 literally does not obey the concept of a Start Button unlike its predecessors. So many users face initial problems to get accustomed with the new Start Screen concept of Windows 8. Numerous utility applications are available in the internet that can resume the proper traditional Start Button. However this tutorial will not help you in getting a traditional Start Button but a Start Button will be produced at the Taskbar and will serve your purpose. Ignoring the looks, the positive side of this procedure is that it is completely manual and does not require downloading any software.

Steps to to activate Quick Start Menu in Windows 8
1. So here you go. Right click on the taskbar of Desktop, go to Toolbars and click on New Toolbar….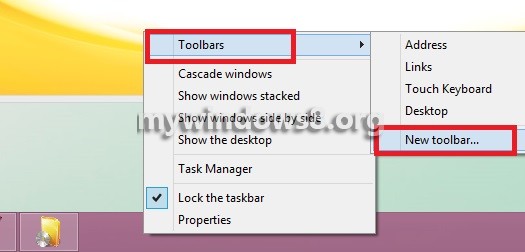 2. Now in the field provided copy and paste the following C:\Users\username\AppData\Roaming\Microsoft\Windows\Start Menu where username should definitely be replaced by the appropriate entry like my username is Piu. Click Select Folder.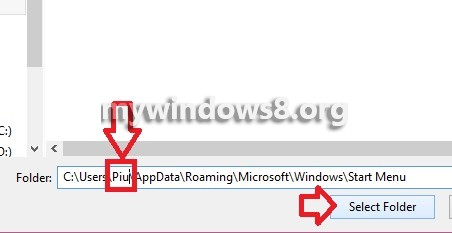 3. Start has been created.