If you are a Windows user, then the most annoying thing that ever happened to you is the system crash and the subsequent BSOD (Blue Screen of Death) with a sad smiley. The worst feeling for a normal Windows user is that you get information about the error but it's not sufficient to sort out the problem. To common users who have no expertise in understanding BSOD and its associated codes, the error codes seem alien. Hence the users search on Google, waste their time but the problem remains unsolved.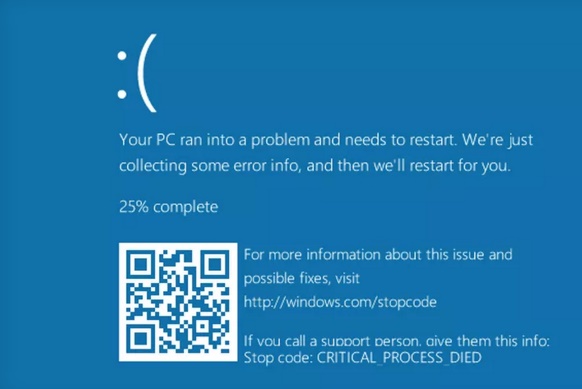 Microsoft took notice of the issue and has improved the system by integrating QR codes to the BSOD screen. The BSOD screen will display a QR code and along with it will be written some additional texts like:
For more information about this issue and possible fixes, visit: http://windows.com/stopcode

If you call a support person, give them this info:
Stop code: BAD_POOL_HEADER
The QR code directs the user to the same windows.com/stopcode URL, which resolves to this page, a generic resource for 'troubleshooting blue screen errors'. This new technique is expected to make system crashes comparatively less troublesome to users than before.