If you have plan to buy the Surface 3, Microsoft's newest addition to the Surface family, then this is the best time to bag it. The new promotion will allow the US residents, who are members of Bing Rewards to earn 2000 Bing Rewards point. And for this, just need to pre-order the Surface 3 within this week from Microsoft online store.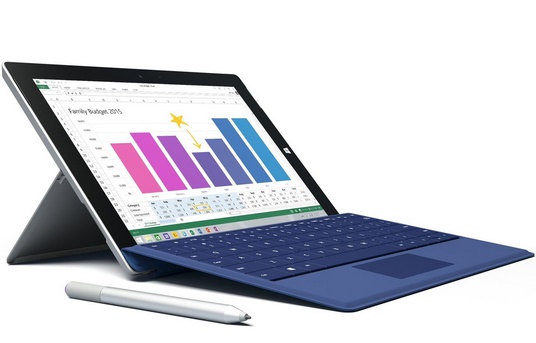 Bing is a search engine like Google and to make people aware of Bing and use it more, Bing Rewards is a free program so that the US citizens can sign up and collect reward points when they use Bing's search service. The Rewards points offer free e-cards from various retailers and points sum up to reward money and people can buy products from that money. The Surface 3 is available for pre-order from 27th April, 2015 to 4th May, 2015 and the offer will go off when the product will be officially available on the market from 5th May. There are few conditions of the pre-ordering. The offer will continue till it lasts for pre-orders and restricts to one per user. If one buys from that window time and from Microsoft online store, he will entitled to the privilege of earning 2000 Bing Rewards points that equals to a bit more than $20. The Surface 3 prices $499, so likely to have a $20 profit over the product. A $5 gift in Bing Rewards is equal to 475 points. The Bing Rewards credits will be credited in to the account within 5 days of the shipping of the product.
So, if you want to purchase an accessory or a brand new cover for the new Surface 3, you can buy with the Bing Rewards credits or you can utilize it as you desire. If you want to grab Surface 3, buy it now.